Audi's New Suspension Captures Motion to Make Electricity
audi | EV | hybrid | suspension | technology | August 11, 2016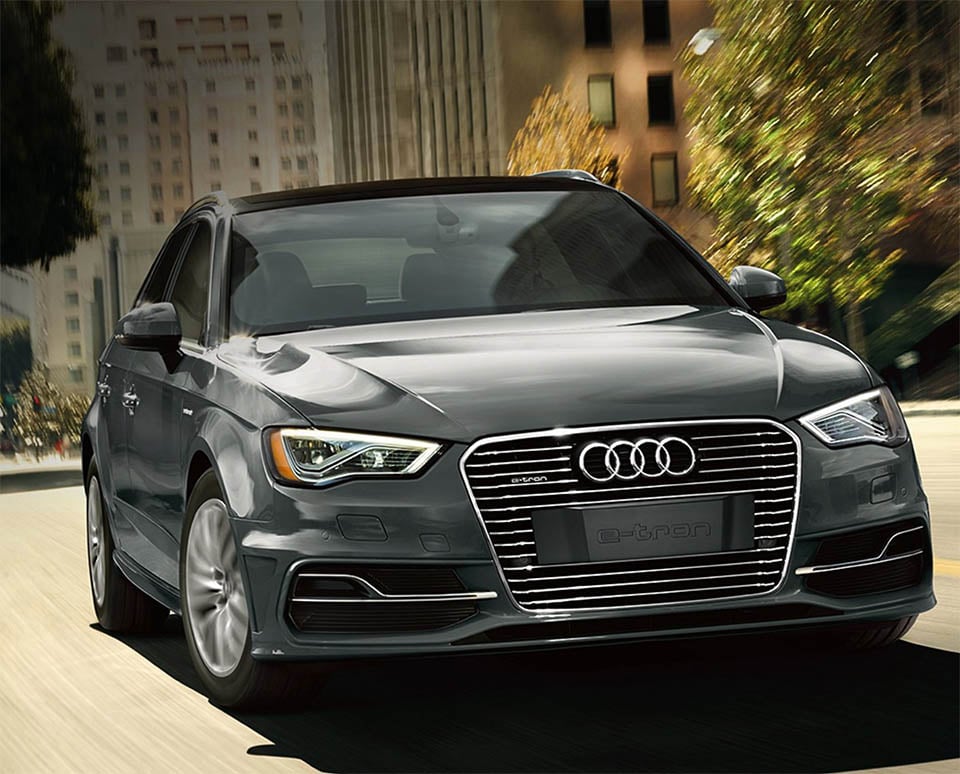 Audi has developed a new suspension system that might have a significant impact on future hybrid and electric vehicles. The suspension connects a pair of alternators to the vehicle's dampers to convert the up and down motion of driving over the road into electricity.
The prototype system is called "eROT," an unfortunate name, and creates 48V of power when in use. Since it uses electromechanical dampers instead of hydraulic ones, the system can also improve suspension adjustability. Audi says that eROT can recover an average of 100 to 150W of power, and the bumpier the road, the better.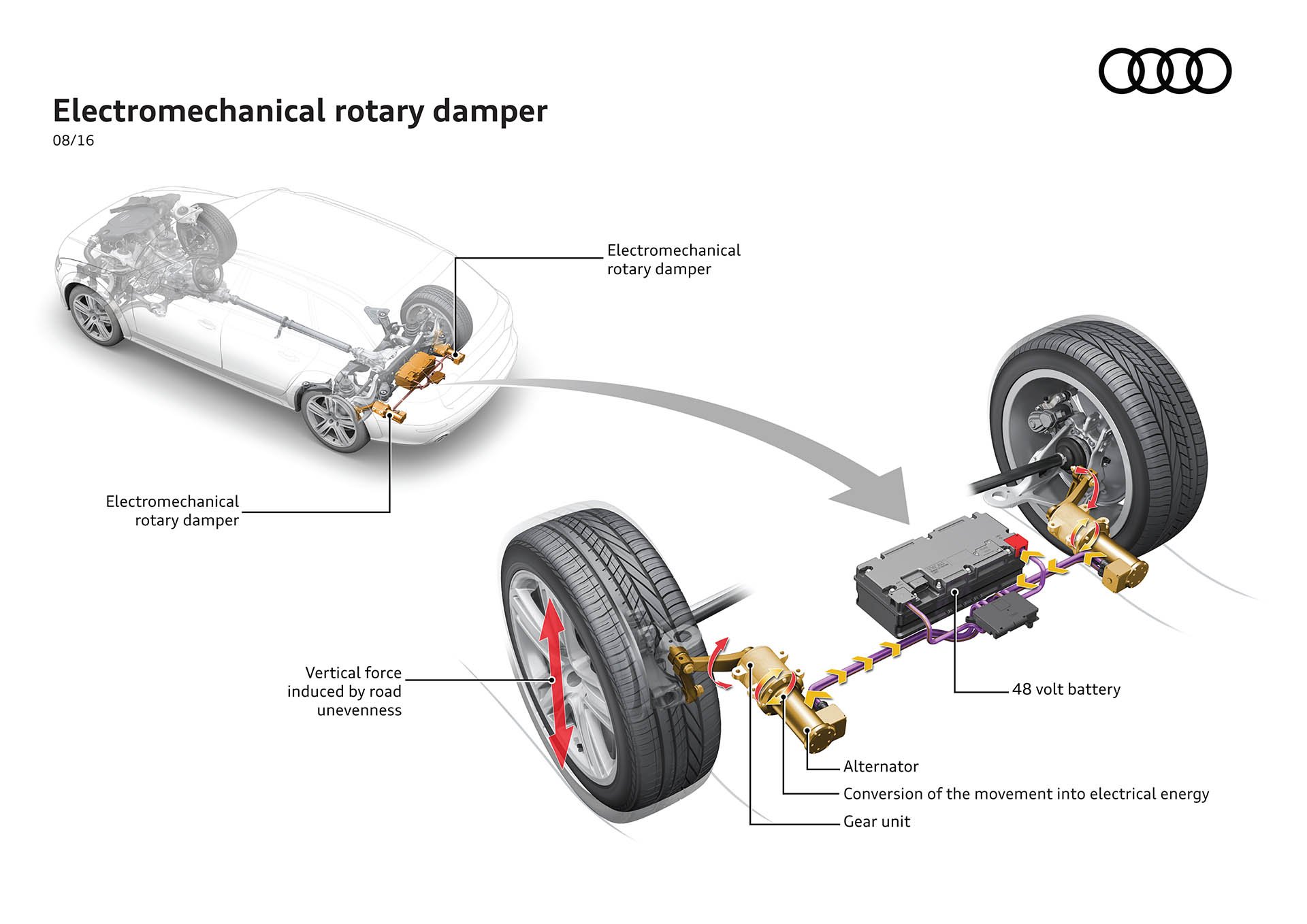 This system could be used in conjunction with regenerative braking to capture more otherwise lost energy. The electricity generated could be used to power accessory systems taking some of the strain off the battery. Less draw on the battery should translate to more electric driving range and fuel economy.