2017 Dodge Charger Daytona Adds a Touch More Hellcat
charger | daytona | dodge | dodge charger | August 16, 2016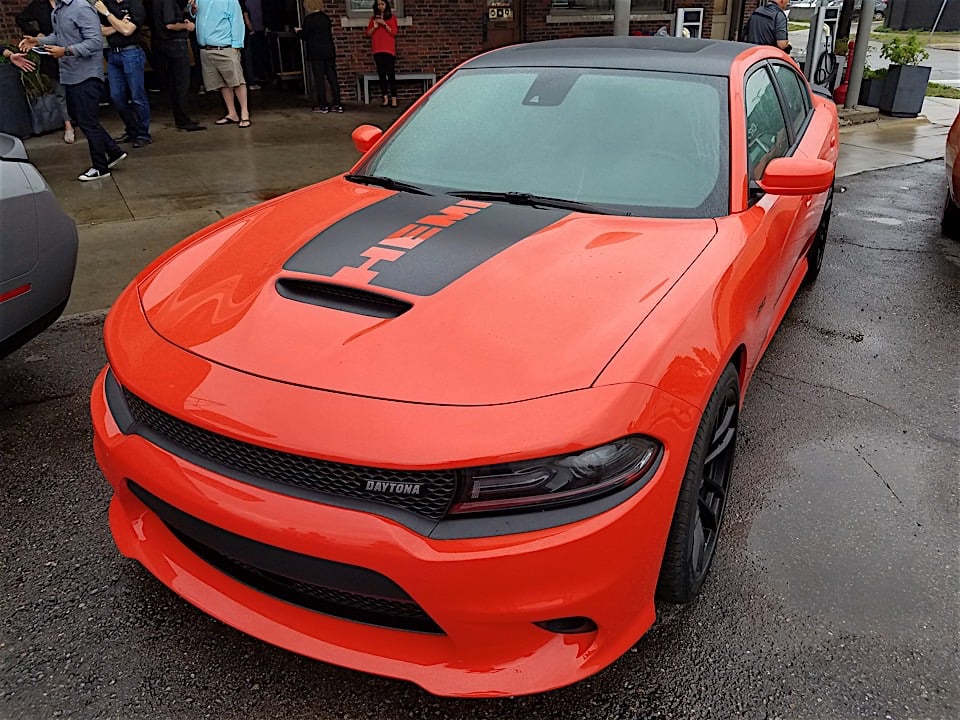 The Dodge Charger Scat Pack is a heck of a deal. Some would argue, including me, that the Scat Pack is a better overall value than the 707 horsepower Hellcat. But the Scat Pack is hardly perfect, and the 2017 Charger Daytona looks to rectify those issue and add a splash of heritage.
If you've ever taken a Scat Pack on to a race track, the first thing you'll notice is that the brakes don't hold up with repeated use. While perfectly acceptable for street use, they could always use an improvement. For the 2017 Charger Daytona, Dodge adds the 6-piston Brembo brakes from the Hellcat.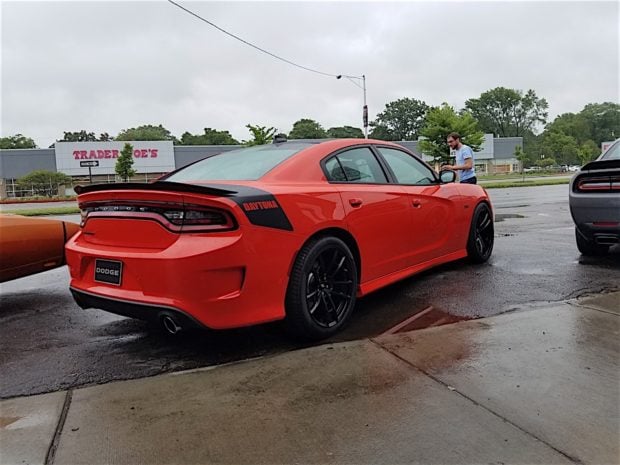 Also from the Hellcat comes the same size wheels and tires, though the wheels are exclusive to the Daytona.
What's really cool about the Daytona is that it's also available in the 5.7L Charger. That means you get all the extra goodies without having to spring for the 6.4L. The 5.7L also gets some unique upgrades, including a Mopar cold-air intake and Mopar exhaust standard. Dodge CEO Tim Kuniskis started up the 5.7L for us to hear, and it sounds pretty darn good.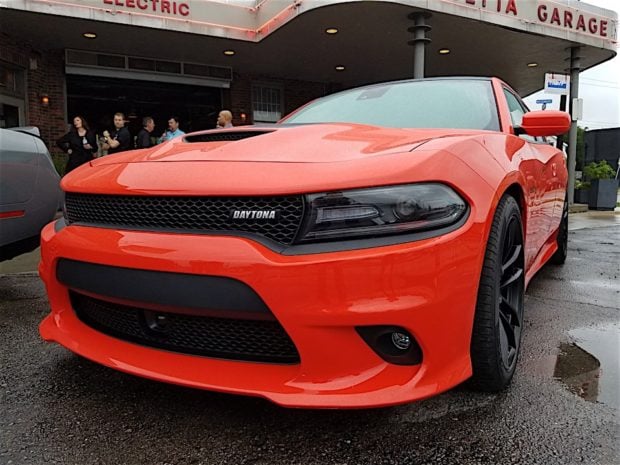 The 5.7L Charger Daytona starts at $39,890 and the 392 starts at $44,995. Both versions will be on sale in the 4th quarter of this year.
It's Woodward Dream Cruise week, so expect even more news from the Dodge brand as festivities get underway.