Just 1000 Buyers to Get Mazda MX-5 RF Launch Edition
mazda | mazda mx-5 | mazda mx-5 rf | August 19, 2016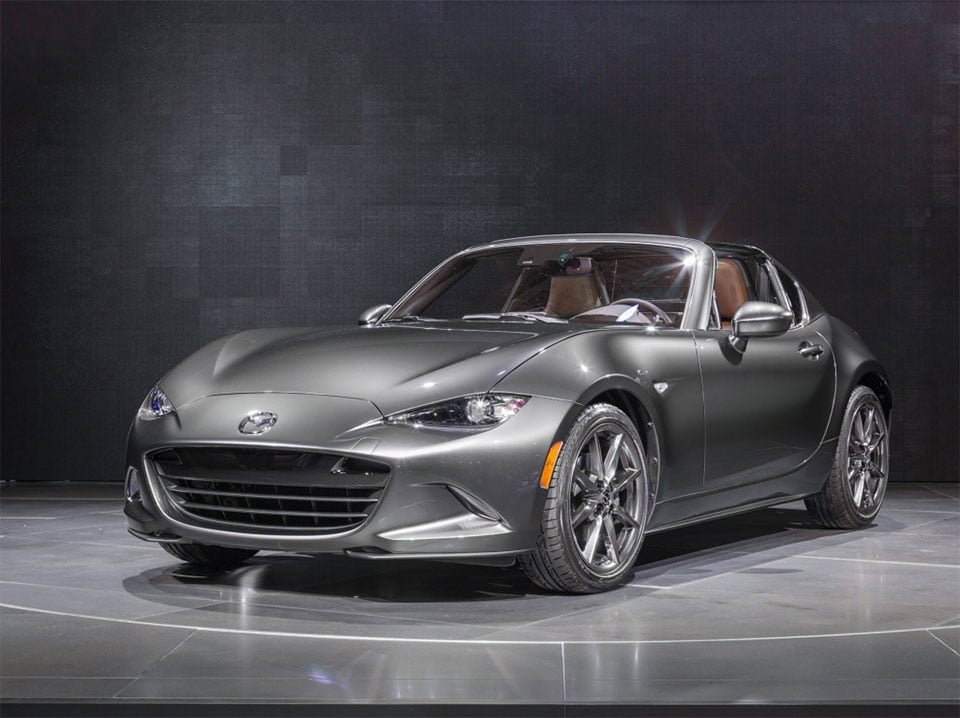 One of the coolest MX-5 Miatas that Mazda has shown off in years was the fastback retractable roof version of the new ND, dubbed the MX-5 RF. The launch version of the car is in the works and it will be just like the show version that we first saw.
It will have machine gray metallic paint, auburn Nappa leather, and a handpainted black roof panel. The launch version will be based on the Grand Touring trim and only 1,000 will be offered in the US. The only option buyers will have is manual transmission or automatic. I'm guessing most will opt for the stick shift.
The company wants the car to go first and foremost to its most loyal customers. Mazda will first notify those folks via email of their opportunity to pre-order one. Those fortunate enough to make the cut and buy one will also be rewarded with a fancy custom 42mm Tourneau watch to go with their cars.