Tesla Model S P100D Does 0 to 60 in 2.5 Seconds
tesla | tesla model s | August 23, 2016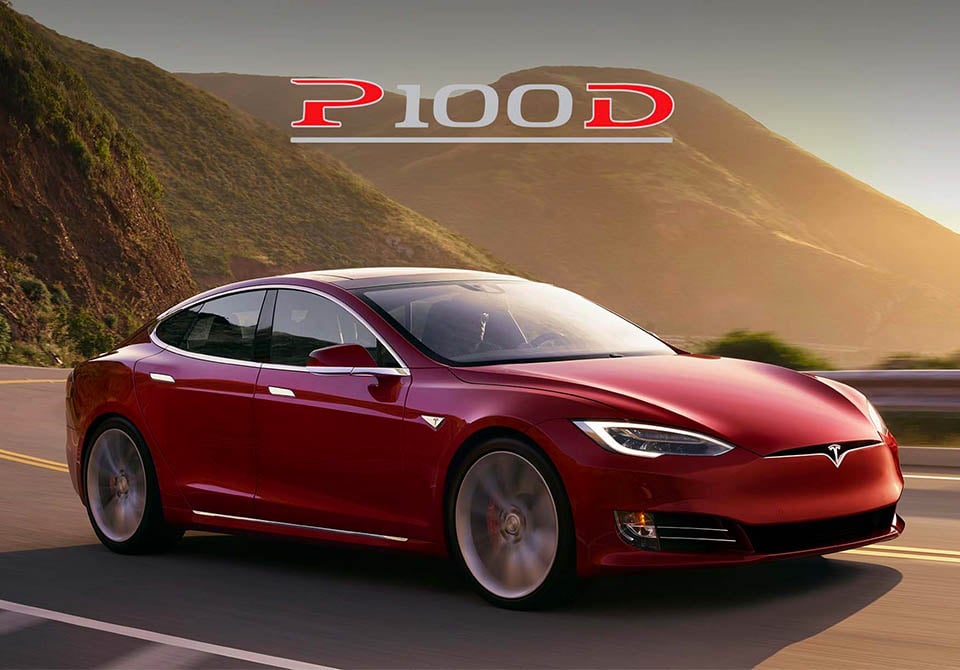 It wasn't that long ago that Tesla brought out the Model S P90D, which offers very impressive acceleration and range thanks to its 90 kWh battery pack. Now, Tesla has announced that its new top-of-the-line performance sedan – known as the Model S P100D –  will be getting a 100 kWh battery, capable of launching the 5-passenger car from a dead stop to 60 mph in just 2.5 seconds in Ludicrous mode, while also offering a range bump up to 315 miles, based on EPA standards.
This gives the Model S P100D acceleration on par with some of the world's fastest and most expensive hypercars, along with the first 300+ mile pure EV driving range that I'm aware of in a production car. Naturally, the Model S P100D won't be cheap, with the car's base price at $134,500 (before any tax incentives.)
Those who already ordered a P90D, but have yet to take delivery can upgrade to the P100D for $10,000, and those who already own a P90D can do the same for $20,000. In addition, the Model X SUV is getting a P100D variant, capable of hitting 60 mph in 2.9 seconds. Name another SUV that can do that.