Volvo Iron Knight Big Rig Sets World Speed Records
volvo | volvo trucks | August 25, 2016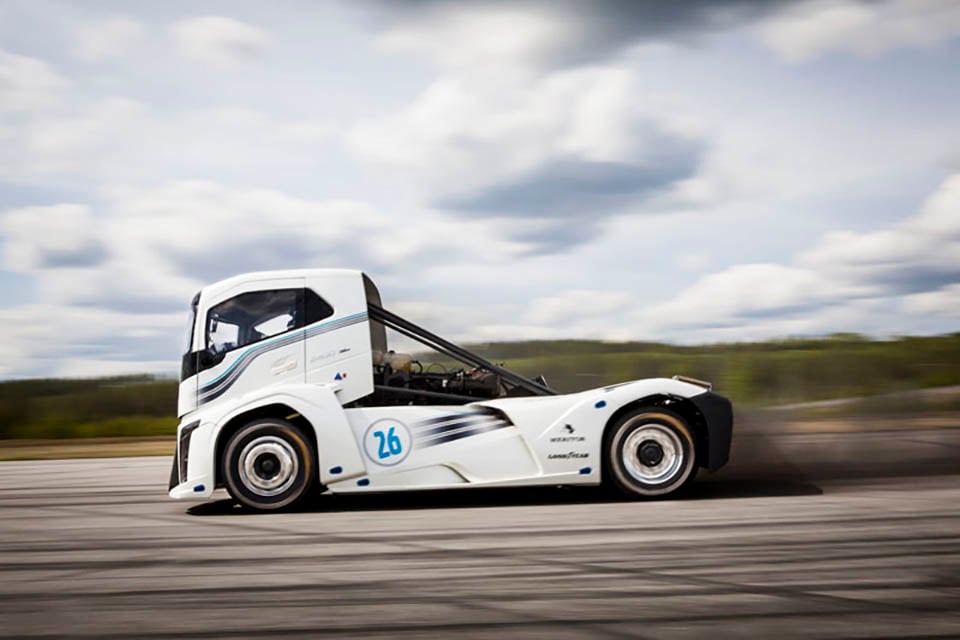 I've seen those racing series a few times where big rigs run the track at crazy speeds. Volvo Trucks has announced that its latest racing rig dubbed the Iron Knight has dominated a pair of world records. The records are speed records for 500 and 1000-meter distances.
The truck packs a boosted 13-liter diesel engine and an I-shift dual-clutch transmission, producing 2400 hp, and over 4400 lb-ft. of torque. Combined with special aero bits, the truck put down an average speed of 169 km/h (~105 mph) and a time of 21.29 seconds for the 1000 meter (0.62 mi) run from a standing start. The Iron Knight also grabbed the 500-meter record reaching 131.29 km/h (~82 mph) in 13.71 seconds.
The Iron Knight can do 0 to 100 km/h (0 to 62 mph) in just 4.6 seconds. While these speeds are nothing by supercar standards, they're mighty fast for a big rig. Check out the video of the truck performing these feats above.