200 Lucky SOBs Have Already Ordered a Bugatti Chiron
bugatti | bugatti chiron | hypercars | sports cars | August 26, 2016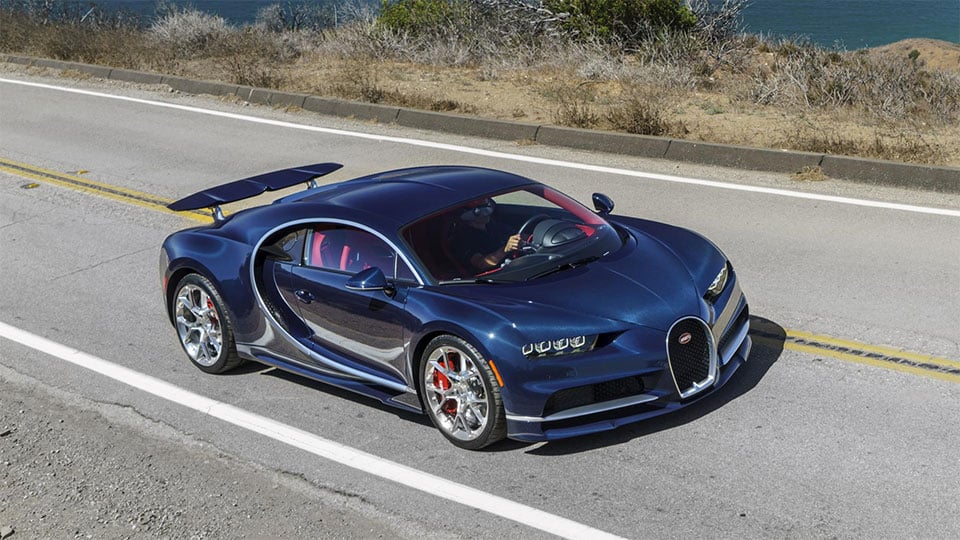 The car geeks over at Top Gear were fortunate enough to get a bit handsy with the Bugatti Chiron that recently turned up at Pebble Beach. While there, they also found out that Bugatti already has 200 orders on the books for the Chiron even though the car hasn't launched officially just yet.
Nothing about this 1500+ horsepower beast of a car is fake or faux. It has real machined aluminum inside and out. The buttons on the inside of the car are metal as are the signal stalks. The exposed carbon fiber on the dash isn't just for show; it's actually part of the structure of the dash. I love the exposed, colored carbon fiber on the outside of the car too.
The special key that lets you go over 236 mph is hidden in its own recess in the sill of the car. Personally, I don't want to go 236 mph in anything on land. The Chiron is one very special car and I can't wait to hear some official performance numbers on it.