Pininfarina H2 Speed to Go into Limited Production Run
EV | pininfarina | pininfarina h2 speed | racecar | August 30, 2016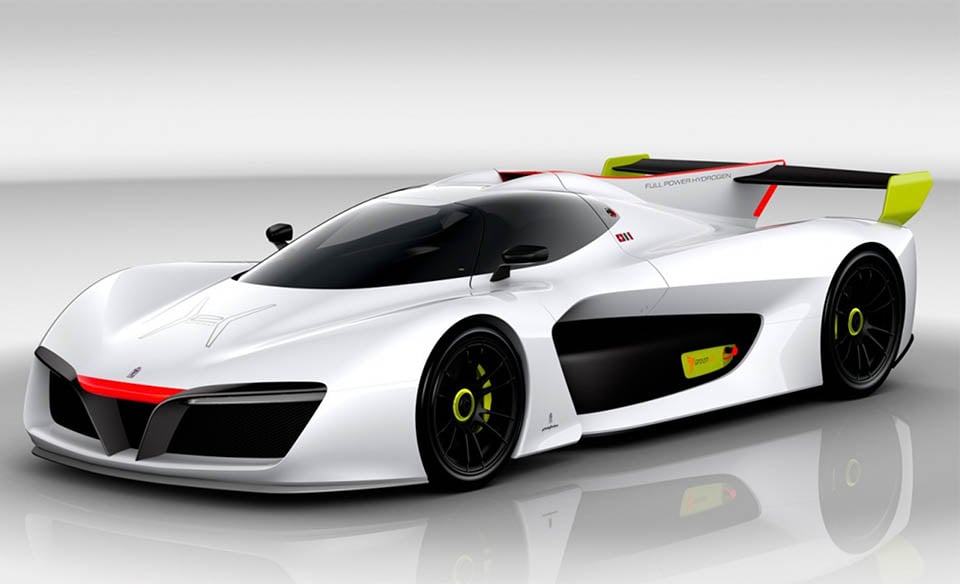 Back at the Geneva Auto Show in March, Pininfarina was showing off an absolutely beautiful concept car called the H2 Speed. This "gentleman's racer" was nothing but a concept when we first saw it. As it turns out Pininfarina has plans to actually build this sexy zero-emission race car in a very limited number for the very wealthy to enjoy at the track.
The Pininfarina H2 Speed will be built in a production run of just ten units and will be drivable only on a racetrack. The cars will be built on a Le Mans Prototype 2 racing chassis that is homologated and legal for FIA competition. The production version will have a pair of electric motors making around 500 hp at the rear wheels, and power will be stored in a hydrogen fuel cell, just like in the concept design. This drivetrain will be produced by GreenGT.
Pininfarina hopes to have a functional prototype car in hand by early 2017, and to complete the first production cars 12 to 14 months after that. Each example will sell for around $2.5 million, and chances are there will be little or no money made on these cars. I can't wait to see how well the H2 actually performs on track.