Mercedes-AMG GLC43 Coupe Is One Powerful Crossover
amg | mercedes-amg glc43 | mercedes-benz | September 1, 2016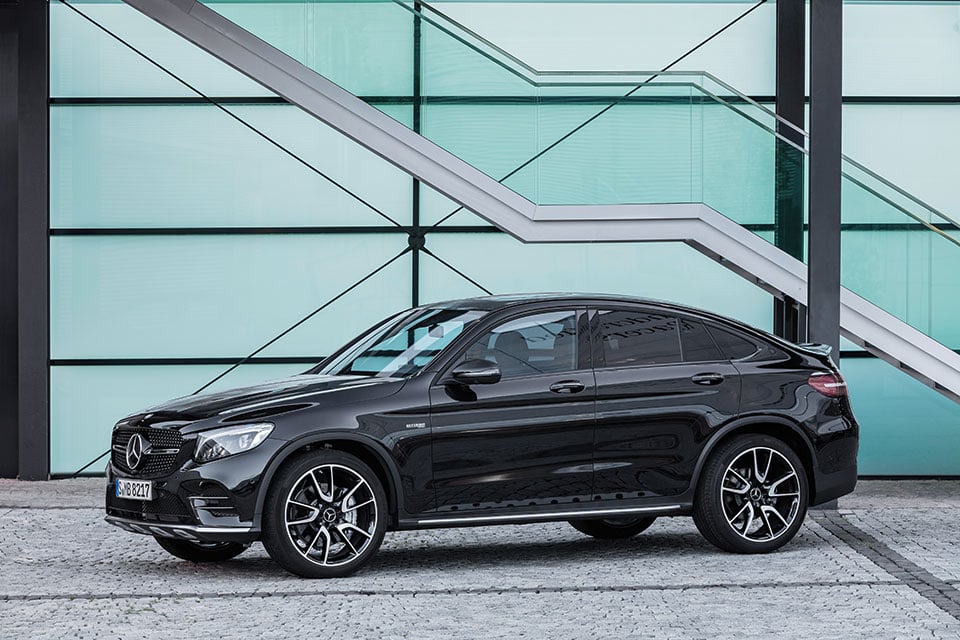 Mercedes-AMG has rolled out a new model called the Mercedes-AMG GLC43 Coupe. Despite its naming, it's not two-door car, this is actually a crossover SUV. What's most impressive is that it packs a 362hp AMG fortified 3.0L V6 bi-turbo engine that pushes out 384 lb-ft. of torque. That engine is mated to an AMG 9-speed automatic transmission.
The GLC43 is also fitted with AMG Performance 4matic AWD with rear bias for handling and performance. Other features include multi-chamber air suspension system, and Air Body control with adaptive adjustments, both of which should help with ride dynamics and cushioning when you need it.
Mercedes says that the car can also be used for light off-roading as well with ground clearance that can be increased as the touch of a button and self-leveling ensures constant vehicle leveling at all times. The car can reach 60mph in 4.8 seconds and has a top speed of 130mph.
Expect the Mercedes-AMG GLC43 to make its in-person debut in Paris on September 28.