Shelby GTE Brings Style and a Bit More Power to 2015-17 Mustangs
ford | ford mustang | shelby | shelby gte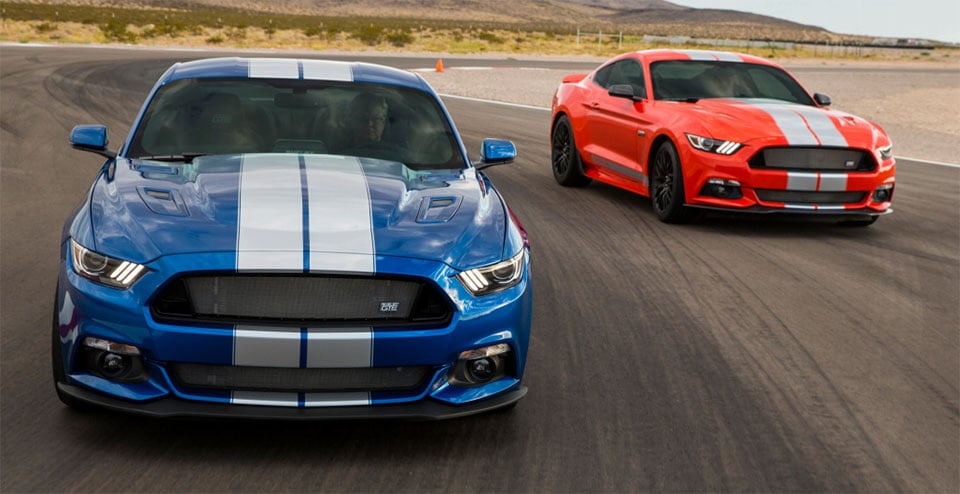 Shelby vehicles have never exactly been a bargain. When you stop and look at the parts that go into one of its builds, you can certainly buy them off the shelf and save big money. The catch is that the DIY route doesn't get you the Shelby name.
The least expensive Shelby you can get now is the new Shelby GTE, a package that can be applied to any 2015-2017 Ford Mustang with the 5.0L V8 or 2.3L EcoBoost. The V8 models get 456 hp and 424 lb-ft. of torque with the EcoBoost getting 340 hp and 390 lb-ft. torque.
The only hardware power adder noted in the base $17,999 package is a Ford Performance cat-back exhaust, so the rest of the performance gain is achieved through tuning. The package also gets the Ford Performance Handling Package, Ford Performance wheels, and lots of style upgrades. Those include a special GTE hood with vents, a front spoiler and splitter, stripes and other items.
For those looking for a bigger power boost, Shelby offers a supercharger option for V8 models bumping power to as much as 750hp.