2017 Genesis G90 Prices Announced
genesis | genesis g90 | pricing | September 6, 2016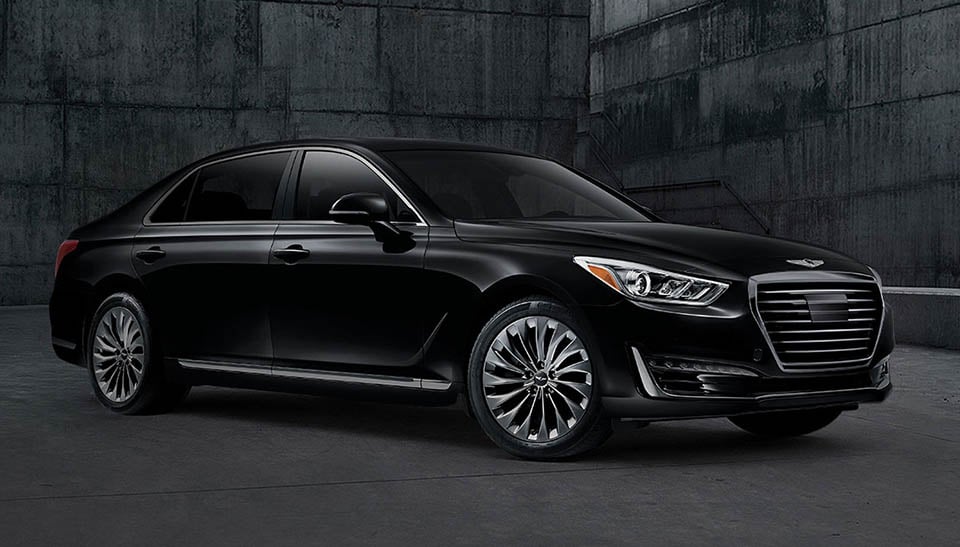 I'll just start out by saying that I'm not the buyer that most luxury carmakers aim for. I don't care how comfortable a car is, or how high its economy rating is, or if my butt has hot and cold air blowing on it. I'm much more interested in how the car drives, handles, and makes me feel than how luxurious it is, but that's just me.
On the other hand, our luxury lifestyle man Harvey liked the Genesis G90 quite a bit when he drove it. At the time, we didn't know how much the car would cost, and now we do. The 2017 G90 in the 365 hp, RWD twin-turbo V6 version will kick off at $69,050(USD). If you want all-wheel drive with that turbo V6, you're looking at $71,550. The top of the line 420 hp, V8 RWD version starts at $70,650 with the AWD version coming in at $73,150
The car is loaded for the price, with color and engine being among the only things you get to pick. While it's expensive as Korean cars go, it's a much better value than the Mercedes S-Class and BMW 7-Series that it most directly competes with. The first G90s will hit showrooms later this month.