2017 Nissan Sentra SR Turbo
nissan | nissan sentra | September 12, 2016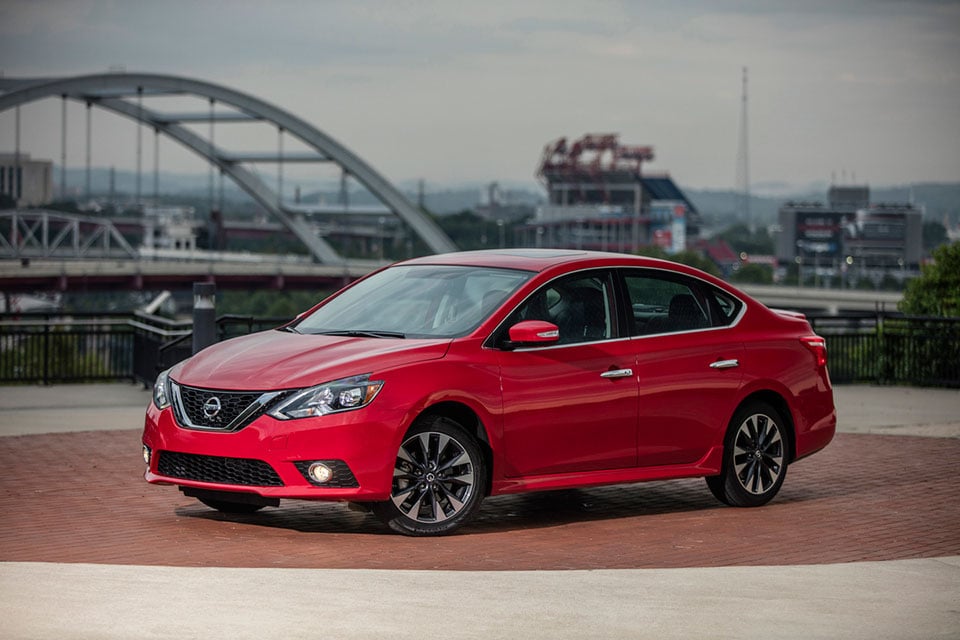 Nissan has unveiled a hotter version of the Sentra for 2017, and it sounds like a lot more fun than the standard models. The car is the 2017 Sentra SR Turbo, and it has 50% more power than the standard 1.8L engine in the regular Sentra SR.
The Sentra SR Turbo gets a 1.6L direct-injection gasoline (DIG) turbo engine making 188 hp and 177 lb-ft. of torque. That engine can be mated with a 6-speed manual transmission, or a special Xtronci CVT with manual mode. The Nissan Juke also uses a 1.6L DIG engine and while Nissan doesn't say for sure, it seems likely the SR Turbo is using that same engine.
The SR Turbo comes standard with an electric moonroof. The only available option is a Premium package with blind sport warning, rear cross traffic, leather, and Bose premium audio. Pricing and availability for the SR Turbo are unannounced at this point.