Lazareth LM847 is a Minimalist Maserati Packing 470hp
custom | maserati | motorcycle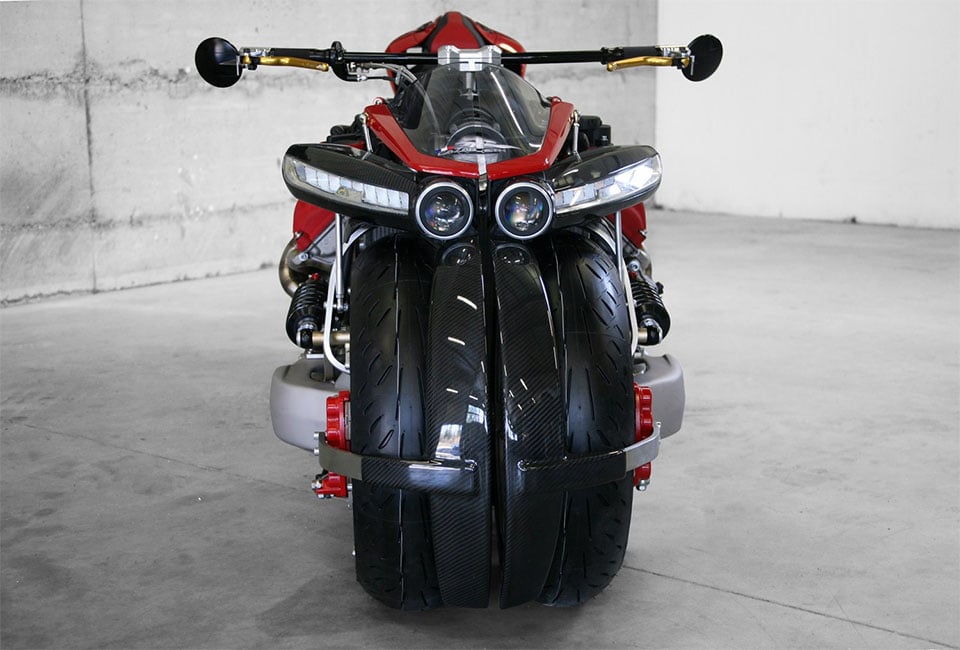 Driving a Maserati with a powerful V8 engine can be more than some drivers can handle. Imagine packing that much power into a machine meant to be ridden like a motorcycle. I hesitate to call this thing a motorcycle because it actually has four wheels.
Lazareth's LM847 is more like a minimalist car that you sit on rather than in. It packs a 4.7L V8 from Maserati with a custom exhaust system. The rider's chest sits right over the Maserati intake, so I've got to imagine it gets pretty hot riding this thing.
I already mentioned the 470hp, and this beast cranks out 457 lb-ft. of torque as well. You had better hang on very tight if you whack the throttle open on this monster. Braking is handled with dual 16.5″ discs on the front and dual 10″ Brembos on the back, and its transmission is a single speed chain drive.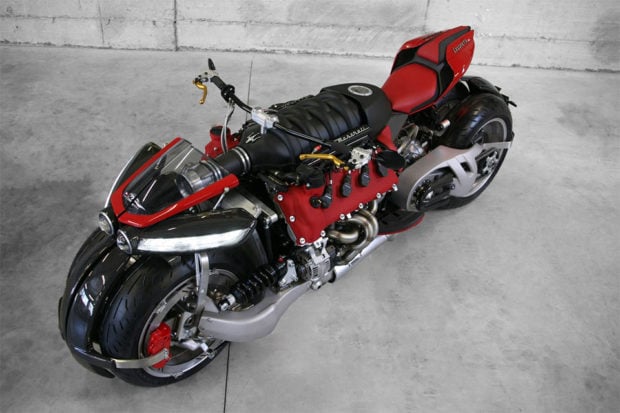 Check out the video to see an insane person riding the equally insane LM847 around France.