2017 Ford Raptor to Pack 510 lb-ft Torque?!
ford | ford raptor | rumors | truck | September 14, 2016
---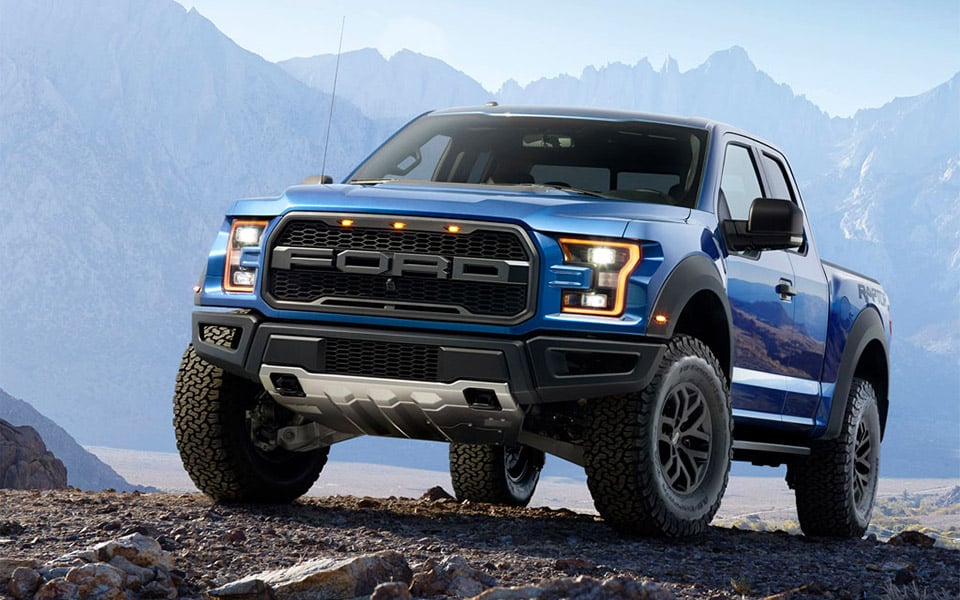 On every automotive forum in the world, there are always a few folks who seem to have access to early information on new models, and don't mind risking their jobs to share it. Such is the case with a user on the FordRaptorForum who has posted up some screenshots giving up some apparent details on the new 2017 Ford F-150 Raptor.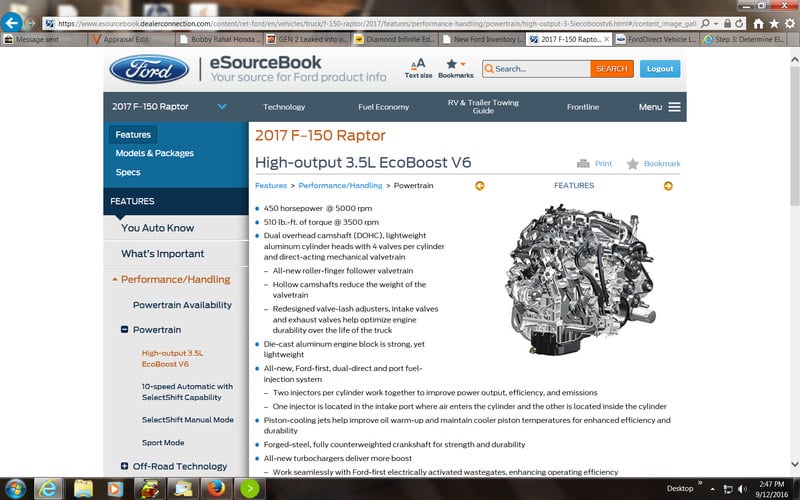 The screenshots appear to be grabbed from a sales training website. If the stats are to be believed, the EcoBoost V6 under the hood of the Raptor has a massive power upgrade from standard F-150. According to the website, the engine is rated at 450hp and a fierce 510 lb-ft. of torque.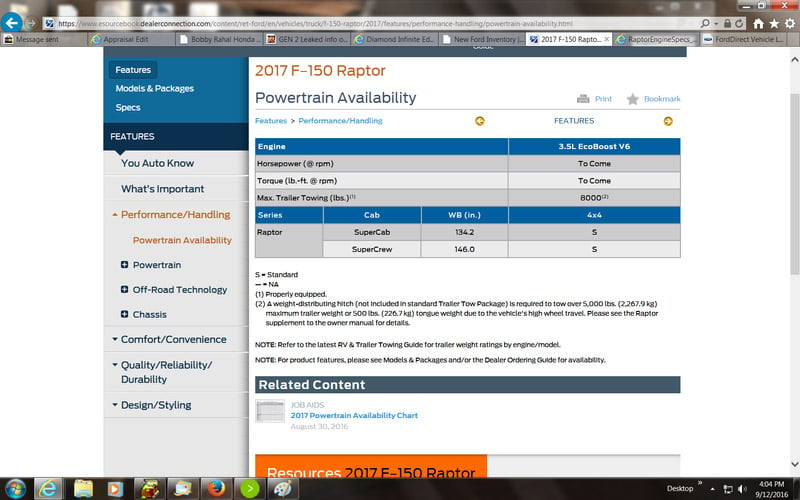 Another screenshot claims that the truck will be able to tow 8,000 pounds. Back in July the leaked price guide suggested that the 2017 Raptor would start at $49,520(USD). Leaks aside, it shouldn't be much longer before we have official stats and prices from Ford.