Ariel AERO-P Ups Downforce with Banned F1 Tech
ariel | Ariel AERO-P | September 14, 2016
Back in the day, some of the fastest F1 cars used fans to suck the car to the ground, creating huge amounts of downforce. That tech was banned from F1 racing, but not from being used on track day weaponry. This is exactly what Ariel has done with its epic AERO-P car.
The car ditches all the wings and spoilers you might expect, and instead adds an active aero system to stick the car to the road at any speed. Basically, the car is a giant vacuum cleaner. The tech was inspired by the 1970 Chaparral 2J Sucker Car and the Brabham BT46B Fan Car from 1978. The reason to use fans instead of wings is that the wings add drag and reduce top speed. Ditching these reduce drag on the AERO-P by as much as 15%.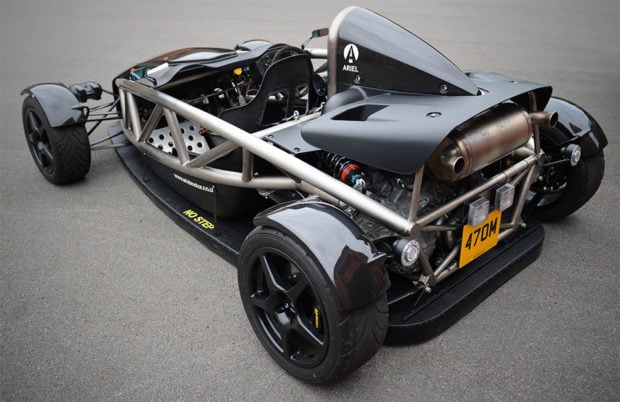 The downforce improves cornering and improves braking on the track. The system includes a pair of small, high speed fans and a molding with rubber skirts under the car along with a standalone battery pack. Now before you get your checkbooks out, you should know that the AERO-P is currently just a tech prototype, and there's no word yet on if the tech will ever come to a production car.