Chevy Makes Gas Pumps That Reward Positivity
chevrolet | social media | September 14, 2016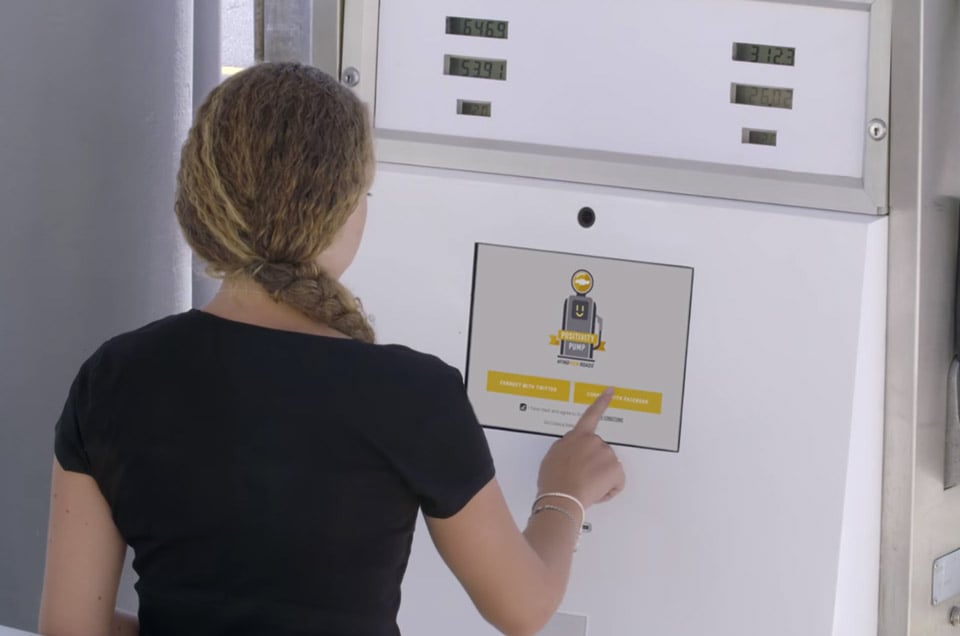 Social media and the Internet in general is filled with so much negativity. So to encourage people to take the high road, Chevrolet came up with a fun idea – to reward those who post positive things to their social media feeds with free gasoline. Their special "Positivity Pump" turned up at gas stations in New Orleans, Buenos Aires, and Cape Town, offering fuel to those who demonstrated positivity in their social profiles. The more positivity, the more free fuel.
Some people were even rewarded with personalized experiences for their good vibes, like a free concert for a music student, or a cooking lesson with a renowned chef for a fan of the culinary arts. It's a cool idea, and makes me think that we need more mechanisms for rewarding positive behavior in this world. If other companies joined in and start giving away products and services as incentive for being good people, perhaps that would help make the world a better place.
If you're interested in using the same tech to find out how positive you are on social media, head over to the Find New Roads website, and IBM's Watson supercomputer will analyze your social media personality. I scored 138 out of 200 – a little bit above average. It's not bad, but I know I could do even better. What's your score?