Mercedes-AMG GT and GT C Roadsters Debut
amg | convertibles | mercedes-amg gt | mercedes-benz | roadsters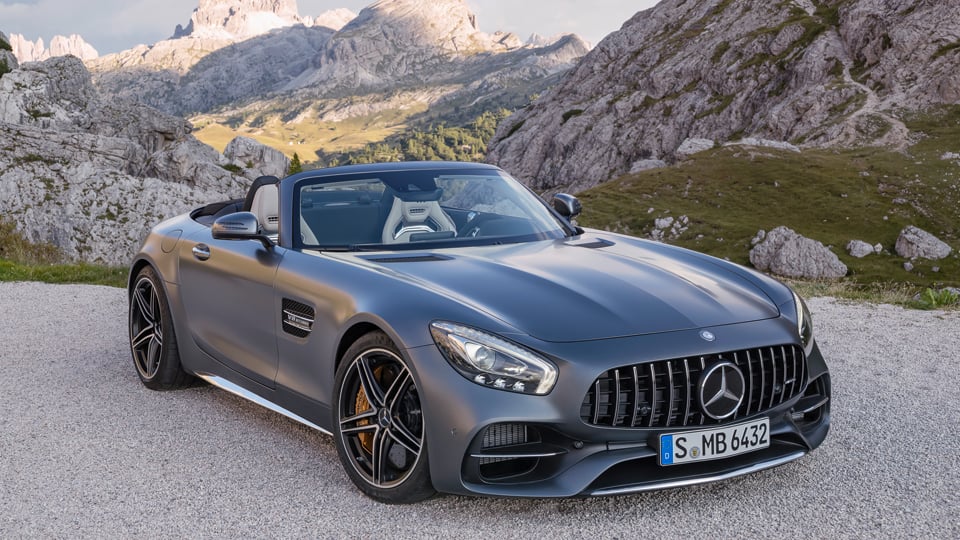 Mercedes-AMG has unveiled roadster version of the AMG GT for fans of the car who prefer to take their high-speed runs and wondrous exhaust note with the top down. The Mercedes AMG GT Roadster is the more civilized of the two with the GT C Roadster being the hottest version in the line.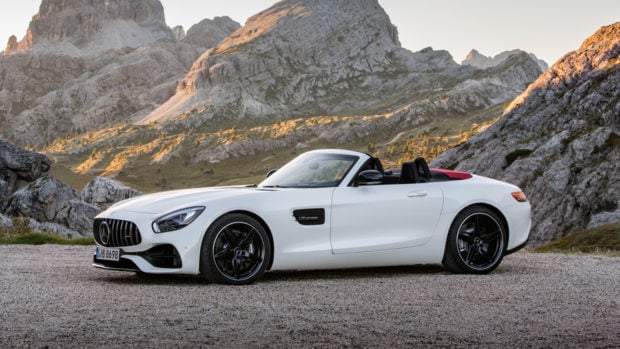 Both cars have a 4.0-liter twin-turbocharged V8 under the hood, connected to a 7-speed dual-clutch transmission. The AMG GT Roadster makes 469 hp and 465 lb-ft. of torque. The GT C Roadster outputs 550 hp and 502 lb-ft. of torque. Those stats are actually 14 hp and 47 hp greater than the current coupe versions, respectively.
The GT C Roadster also shares some of the tech from the AMG GT R. That means the GT C Roadster gets active rear axle steering, and an electronically controlled rear axle locking diff. It also gets AMG ride control suspension and variable performance exhaust.
AMG made some modifications to the body structure to preserve rigidity, but doesn't say how much weight those changes and the droptop mechanism made to the coupe version. Regardless of any weight gain, the GT Roadster reaches 60mph in 3.9 seconds and can reach 188mph. The GT C can reach 60mph in 3.7 seconds and tops out at 196mph. Those specs are identical to the current model year coupe.
Mercedes has yet to announce pricing or a release date for the AMG GT Roadster.