Aston Martin DB11 Volante Teased Far Ahead of 2018 Launch
aston martin | aston martin db11 | aston martin db11 volante | convertible | September 19, 2016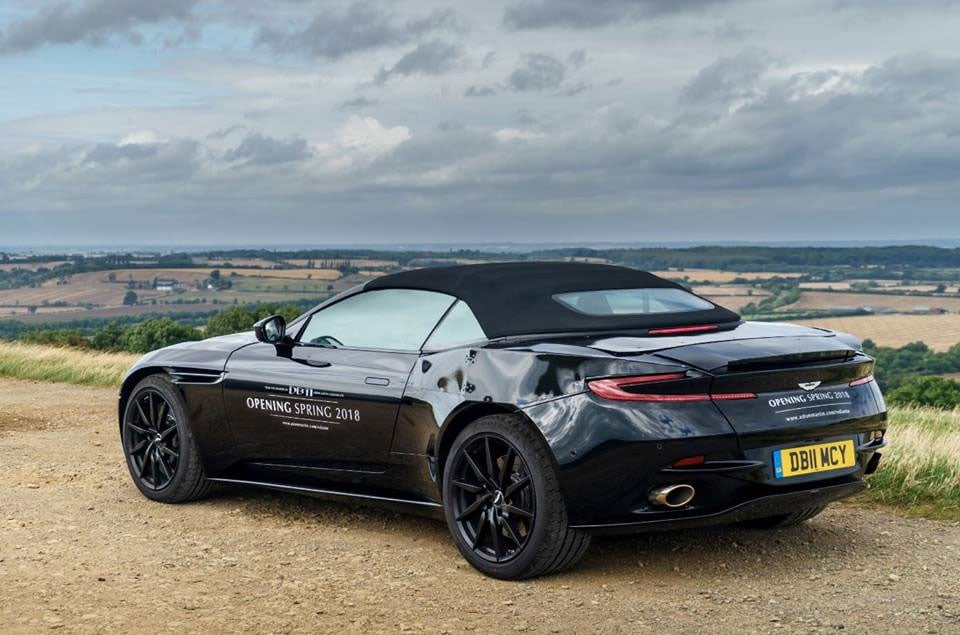 Aston Martin is using Facebook to tease a new model that will launch in 2018. The car is the Aston Martin DB11 Volante. That is Aston speak for a convertible version of its impressive DB11 grand tourer. All we know right now comes from the three images Aston posted.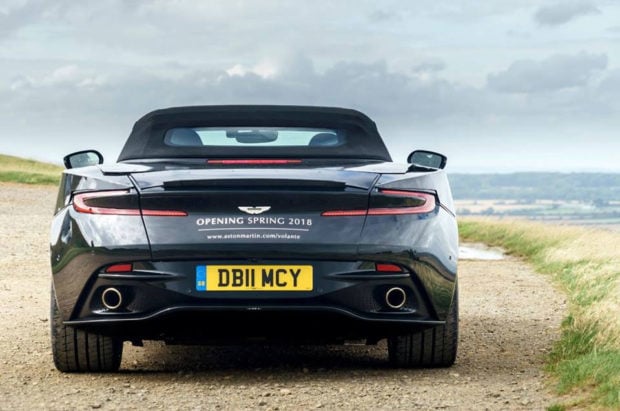 Stickers on the car say it will launch in the Spring of 2018. That is more than a year away at this point, so Aston is starting the tease early this time out, presumably since we already know what the regular DB11 looks like. Still, they didn't post any images of the front of the DB11 Volante.
We won't get official pricing or performance details for a while, but we can assume that it will have the same 600hp twin-turbo V12 found in the coupe, and sell for at least $211,995, if not a bit more for the drop top.