2017 Bolt EV Priced Under $30K after Tax Credits
chevy bolt | EV | September 20, 2016
---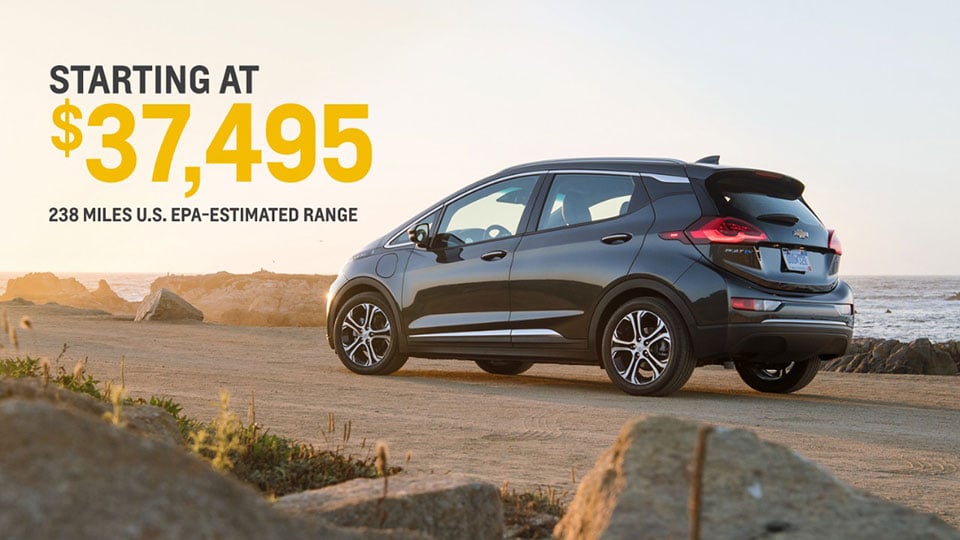 Chevrolet promised that it would roll out an affordable EV that would get at least 200 miles of driving range per charge. It made good on that promise with the 238-mile EPA estimate for the Bolt EV. Chevy has made good on another promise with the announcement of the official starting price of the Bolt LT.
The car starts at $37,495(USD) including destination charges. After the U.S. Federal EV tax credit of $7,500 the car will cost $29,995. The LT has regen on demand, a rear vision camera, a 10.2-inch color touchscreen, and self-sealing Michelin tires. There is a fancier version called the Bolt Premier that adds leather, front and rear heated seats, a surround camera, and a rear camera mirror, though its price is unannounced.
The Bolt EV will hit showrooms in late 2016. While it's not cheap as compact cars go, it's well priced for a full EV with this kind of driving range.