Mercedes E-class All Terrain is an AWD Wagon for the Luxury Set
mercedes-benz | mercedes-benz e-class | off-road | station wagon | September 22, 2016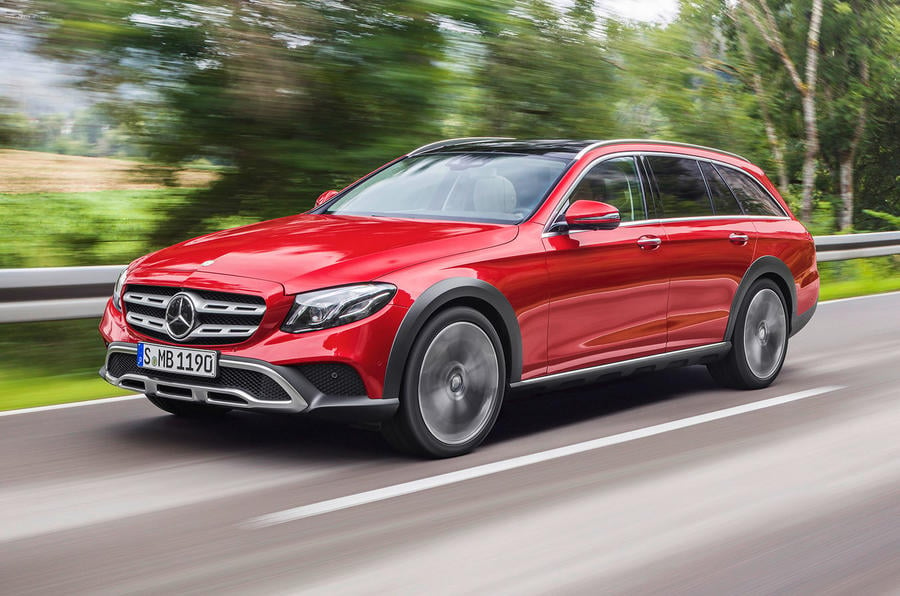 It hasn't been long at all since VW kicked off production on its Alltrack, making a wagon with the prowess and utility of an SUV, while being more car-like to drive. Mercedes-Benz has now stepped into that same category with a new ride for folks that like the idea of a more capable wagon in a more luxurious package.
The new Mercedes E-Class All Terrain is ready to take on adventure with its multi-chamber air suspension system and 4Matic four-wheel drive systems. The goal is a car with the utility of the E-class wagon, and the ground clearance and off-road ability of a mid-size SUV. The car has a 2.0L four cylinder diesel making 191 hp and 295 lb-ft of torque.
To further drive home its off-road readiness, the car's infotainment system can show your steering angle, suspension level, angle of slope, and angle of inclination, as well as accelerator and brake position.
The E-Class All Terrain will make its official debut at the Paris Motor Show, and is expected to go on sale sometime in 2017 in Europe. No word yet if we'll see it come stateside.