2017 Honda Civic Hatchback: The Price Is Right
honda | honda civic | manual transmission | September 26, 2016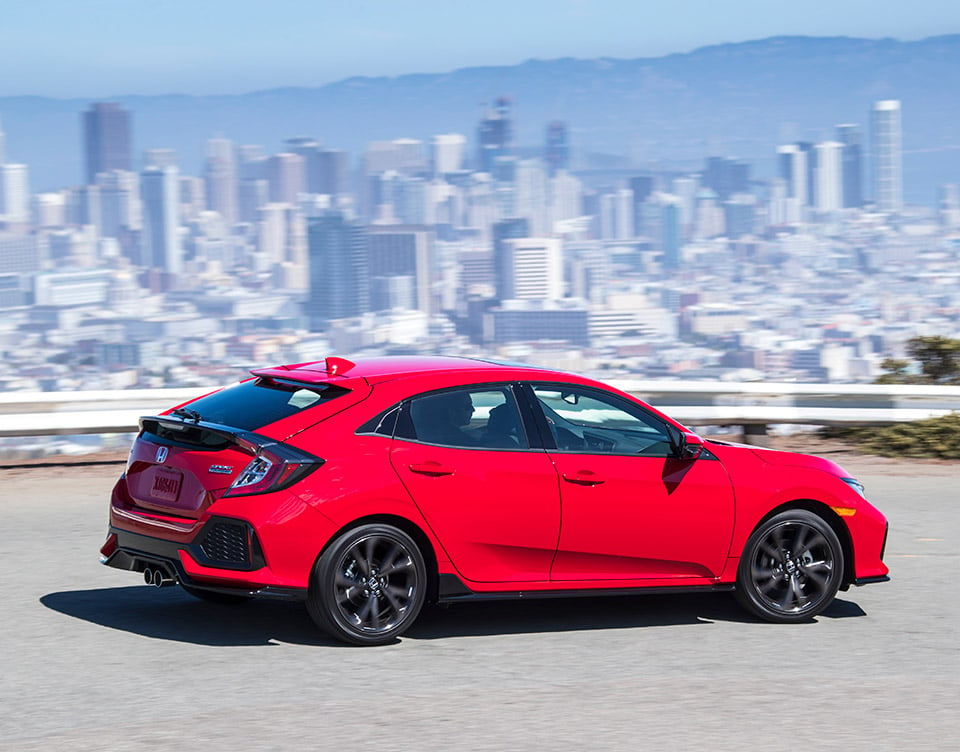 If you're on the lookout for a fun to drive car with a decent amount of power and a manual gear box, the new 2017 Honda Civic Hatch might be just the ticket. The car will be very affordable, starting at $19,700 with a manual transmission. If you don't row your own, the CVT version will start at $20,500.
Power for both versions of the car is from the same 1.5L turbo four cylinder that makes 177 hp and 162 lb-ft of torque. The manual will get 30 mpg in the city and 39 mpg on the highway with 33 mpg combined. The CVT gains 1 mpg across the board.
If you want the Sport trim 6-speed manual, that starts at $21,300 or $22,100 for the CVT. The sport version also gets a bit more power at 180 hp and 177 lb-ft torque. It also gets improved styling with an underbody kit and center exhaust.