Union Chairman Slips Ford Bronco, Ranger Plans
factories | ford | ford bronco | October 4, 2016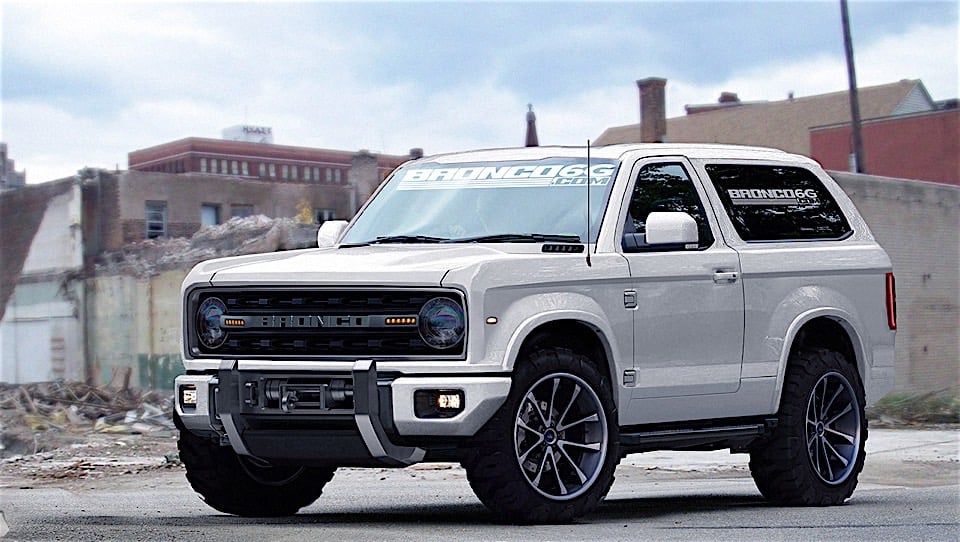 It has been a while since I was very excited about a new Ford vehicle. Yet I am quite enthusiastic about the possible return of the Ford Bronco. We have seen renderings of the Bronco that show a vehicle that looks like classic Broncos from decades ago, but those are just images from a Bronco fanboy, and not from Ford themselves.
Ford hasn't said much about the new Bronco – or even acknowledged its existence – but some statements that Donald Trump made about Ford's supposed plans to move all production to Mexico got one union chairman riled up. Bill Johnson, plant chairman for UAW Local 900 in Wayne, Michigan told the Detroit Free Press: "We hate to see the products go to Mexico, but with the Ranger and the Bronco coming to Michigan Assembly that absolutely secures the future for our people a lot more than the Focus does."
I am sure that Ford won't be happy that Johnson basically confirmed the existence of these two new vehicles, but this is great news for fans, and I can't wait to see what the new trucks look like.