A Late Summer Love Affair With a MX-5 Miata
2016 mx-5 miata | mazda | mazda miata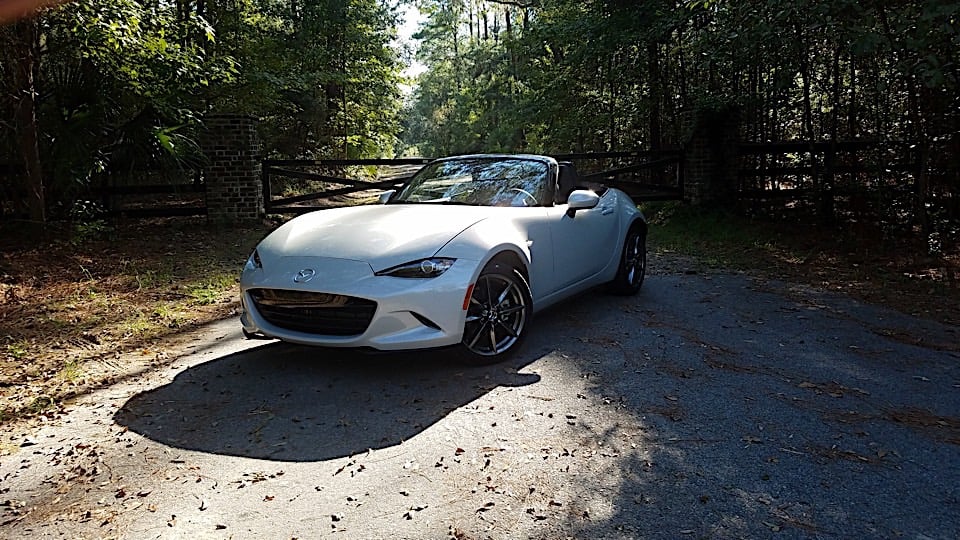 I love the 2016 Mazda MX-5 Miata. It's my favorite of all four generations of Miata, and it's easily one of the best cars on sale. Recently I had a chance to take one for a spin in South Carolina, and it just reaffirmed how much I love the car.
Why do I love it? It's a roadster. There's nothing like driving a car without a roof. I know purists will say that it reduces the rigidity of the car. It adds unnecessary weight. I don't care. In a sports car, it completely adds to the experience. I wouldn't want a sports car without the option.
While on paper, 155 horsepower doesn't seem like a lot. In practice, it's also not a lot. But that's what makes it great. You can shift through the gears at redline and really enjoy the car, then look down and realize you're still under the speed limit. You can't do that in a Hellcat.
With a manual transmission – the only one you should get – you feel like you're part of the process of driving. The car is capable of handling any trouble you get into, but you're still needed as part of the process. That's the beauty of the Miata, and something some $100,000 (USD) sports cars can't do.
Regardless of price, the 2016 Mazda MX-5 Miata is easily one of the 10 best cars on sale today. Go drive it and you'll understand.