Rolls-Royce VISION NEXT 100 Prophesizes Über-luxury Future
autonomous | future | rolls-royce | technology | October 12, 2016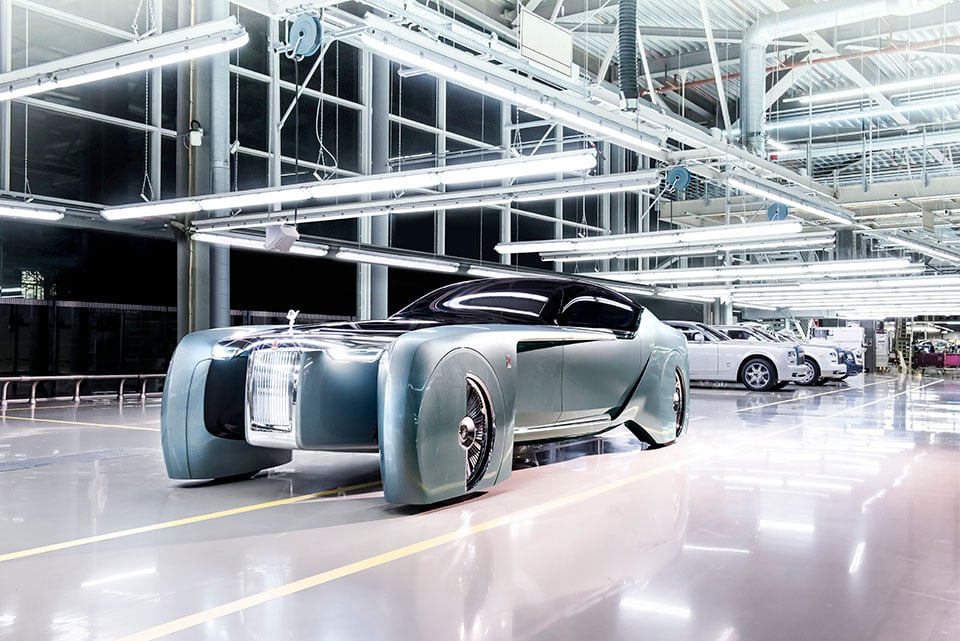 Rolls-Royce has unveiled its Vision NEXT 100 concept, which predicts what the company thinks its luxury rides may be like in the distant future. The car, also known as the Rolls-Royce 103EX, is a bit odd looking by today's design standards, with a front that is very high off the ground and wheels that are almost completely enclosed.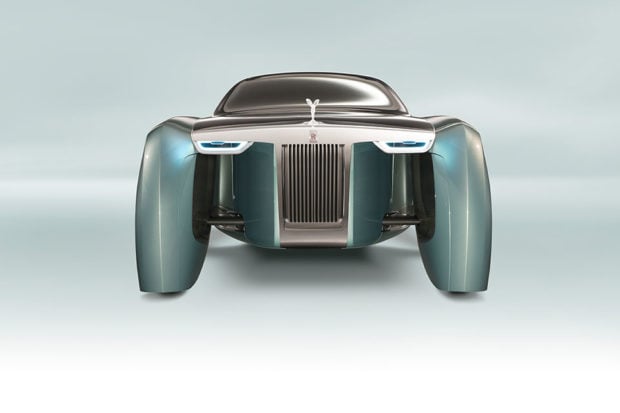 Rolls provided little in the way of functional or technical details for the concept, but it appears to be a fully autonomous car. The interior looks more like a fancy sitting room than a car, with a cushy love seat in back, no steering wheel or pedals, and a big screen TV where the controls would normally be.
Another image shows suitcases sliding out of the side of the hood area. This seems to indicate no engine under the hood likely meaning electric motors are located at each wheel or only in the rear of the car.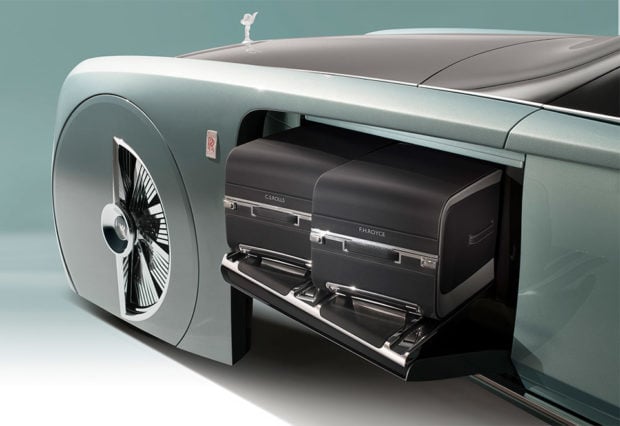 I find the overall design of the Rolls-Royce Vision Next 100 to be oddly beautiful. What do think?