Truck or Not, the 2017 Honda Ridgeline Is a Heck of a Utility
honda | honda ridgeline | pickups | October 14, 2016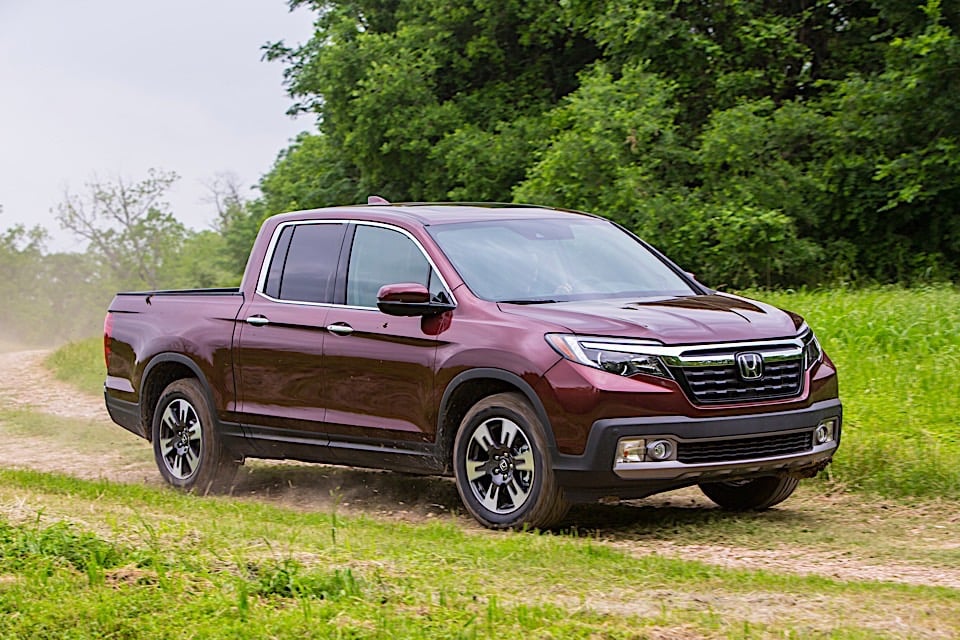 Is the 2017 Honda Ridgeline, the company's second-generation attempt at building a truck, a proper midsize pickup truck or not? Many die-hard truckers don't think so, but there is one thing undeniable that truck people and non-truck people can agree on is that it's a heck of a utility vehicle.
I recently had a chance to drive the Ridgeline as part of the 2016 TAWA Texas Truck Rodeo. It's an event where all the truck manufacturers bring out their heavy hardware to drive side-by-side for comparison. There are off-road segments as well as on-road bits. It's a big deal for Honda to bring the Ridgeline there.
After experiencing the Ridgeline up close and personal, the new truck could possibly be the perfect utility vehicle for the masses. The Ridgeline has a full set of four proper doors. The rear seat space is good enough for adults. There's plenty of nooks and crannies to store things inside the cab. The interior is a typical conservative Honda interior, but it isn't missing anything that a "proper' pickup truck doesn't have.
Out back there's a standard pickup truck bed made out of composite material that doesn't need a bed liner. In fact, it'll handle anything thrown in the bed in a way that both General Motors and Ford can't take with their trucks!
In addition to having a regular midsize pickup truck bed, there is also a water-tight, drainable, lockable storage bin underneath the bed. You can store luggage in there for your trip and it'll stay dry while your family is in the cab staying dry. You can pour ice into it and make it a cooler. I'd imagine you could fit a dead body or two if you worked for the mob. It's not necessarily secret storage, but it is storage you don't find on any other truck (except maybe Ram Trucks RamBox storage).
The tailgate folds flat like a normal pickup truck, or it can be opened outward on a hinge like a proper Range Rover. External power ports can power tools, lights, or even televisions. Combined with in-bed speakers, you could have the ultimate tailgate truck. Or, you can power everything you need on the job site.
The all-wheel drive system on the Ridgeline is a proper torque-vectoring unit. While words like torque vectoring are often linked to sports car performance, it also means the truck can send whatever power to whatever wheel has the most tractions without using the brakes to do it. That makes it capable in all sorts of weather, on or off the road.
I did drive it off the road. Even though nobody really expected it to handle it, I drove the Ridgeline on the proper "Level 3" off-road course setup at the Truck Rodeo. It handled it slowly, but it handled it like a champ. The downside, of course, is ground clearance, which is only 7.9 inches – which is crossover, not truck territory.
You can haul around 1,500 pounds of stuff in the bed, which is more than the last-generation Ford Raptor, and will tow 5,000 pounds, which is the same as a 2016 Ford Explorer.
Finally, Honda offers up their entire suite of safety features for the Ridgeline, which should help protect your family in a crash or avoid one altogether.
No, it doesn't drive like a normal pickup truck. It's more-comfortable than that. No, it doesn't have a body-on-frame construction, but it's still competitive with towing a payload. If you need a vehicle that can be called on to perform the widest variety of tasks, the Ridgeline might be the perfect utility. It doesn't matter if people think it's a truck or not.