Carbon Fiber Coasters with Manual Shift Pattern: Row Your Own Drinks
carbon fiber | coasters | manual transmission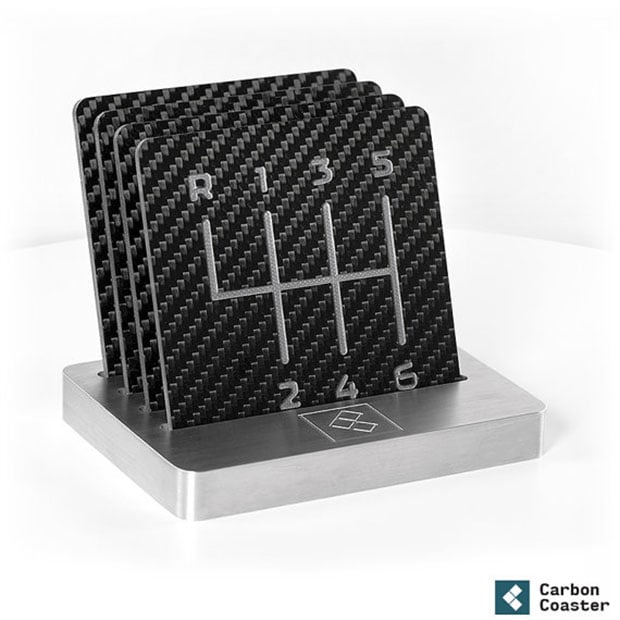 We had coasters around the house growing up, but I never used them unless I needed something to fling at my brother's head. I'm not a fan of coasters, but I am very much a fan of carbon fiber and manual transmissions. These cool custom coasters from Hexcarbon are handmade from real carbon fiber.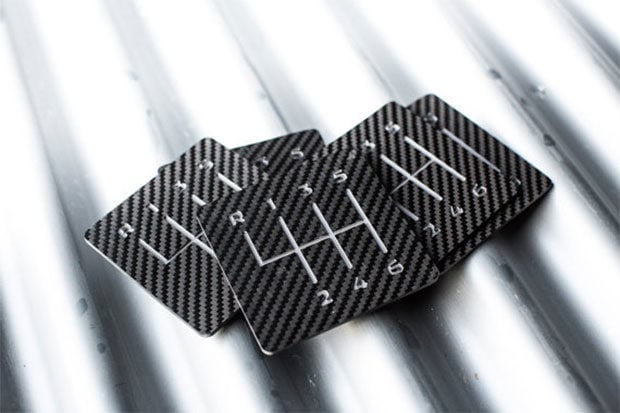 You can get the coasters in a set of four for $54.99(USD), or with a slick aluminum base for $78.99.  A set of six with no base is $66.99, and with a base is $90.99.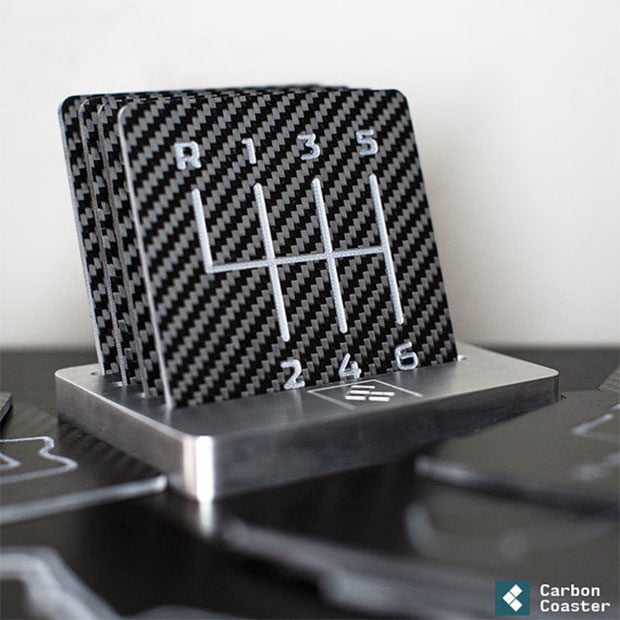 These would be the perfect gift for a car guy or gal this Christmas. Even if they don't use them, they look really cool. You could also fling them at someone's head if needed.