All New Teslas Come with Level 5 Autonomous Driving Tech
cars | EV | tesla | October 20, 2016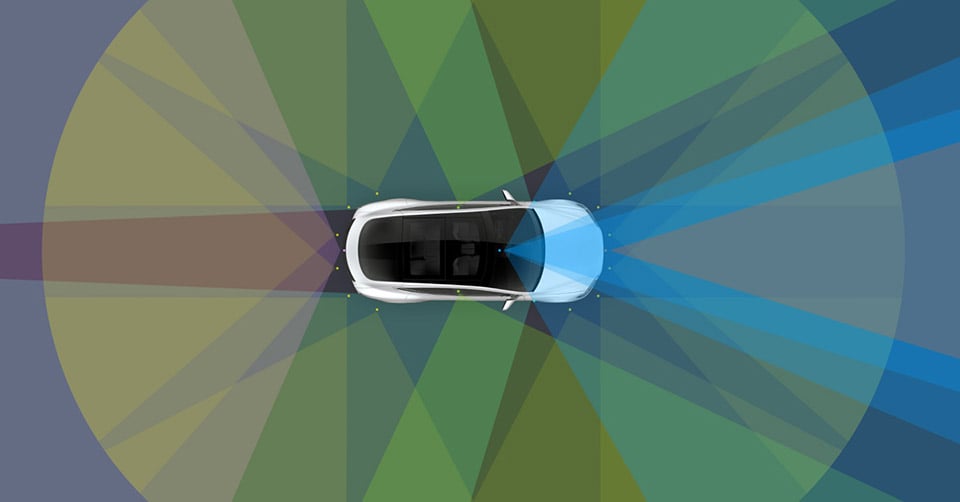 I moved to Colorado a few months back and the Tesla Model S and Model X are incredibly popular in the Colorado Springs area. I see them everywhere, and pass car haulers taking loads of them somewhere multiple times each week. I've never been interested in a Tesla mostly because I want to be able to go wherever I want, whenever I want, and the limitations of battery range kill that for me.
That said, the tech in the cars could sway me. CEO Elon Musk announced yesterday that every Tesla car leaving the factory as of now has level 5 autonomous driving tech inside. The new hardware includes a much more powerful computer, eight surround cameras, and an enhanced forward-facing radar system. This tech means that the car will eventually need no human interaction outside of entering a destination for the car. The car can even drive itself to a parking lot and find a place to park by reading the signs to avoid parking where it isn't allowed.
When you are ready to go, just hit "Summon" on your phone and the car will come to get you. Tesla says your car would eventually find you across the country if needed. If you're wondering how this un-manned cross country trip would go down when you have to plug this thing in to charge, Musk even showed off a robotic snake charger that does that deed, so you don't have to get your hands dirty with charging either.
With all this whiz-bang tech, I want a Tesla pretty badly now. Tesla has me convinced I need an EV in my life with this new tech. I want to be able to drive through the mountains and actually look around instead of watching for idiot Colorado drivers who seem unable to operate their vehicles. Maybe in a few years if the Model 3 is all it claims to be I will buy one.
There's no word yet as to when this full autonomy will be activated. Tesla only says that that it will need to calibrate the hardware and software using "millions of miles" of real-world driving before it will turn the capability on for buyers. One rather important footnote: All of these new Teslas will temporarily lose including some standard safety features such as automatic emergency braking, collision warning, lane holding and active cruise control, until the new sensor and camera tech receives more testing. Those features will gradually be enabled via over-the-air updates.