LYNK & CO's New Brand and Car: Everything You Need to Know
geely | LYNK & CO | technology | volvo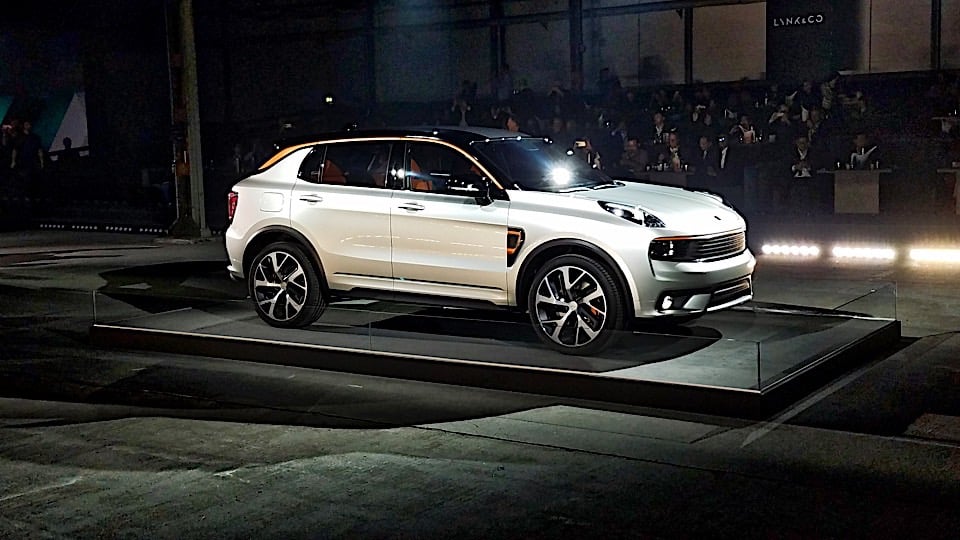 While surely not impossible, it is quite difficult to launch a new global car brand in this day and age. The cost of entry is tremendous and there are established brand loyalties that go generations deep. That hasn't stopped people from trying, and the latest entry in the global automobile space is LYNK & CO. What are they all about? Do they have a chance at success? We went to their global debut in Berlin to find out.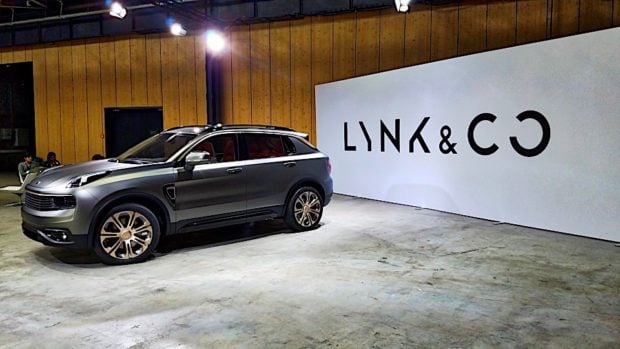 What is LYNK & CO?
LYNK & CO (the CO doesn't necessarily stand for company) is a joint venture with Geely, the Chinese company that owns Volvo and the London Cab Company. Their products are currently designed and engineered in Sweden with sales starting in China next year. Following their Chinese debut, they'll sell their vehicles in both the United States and Europe.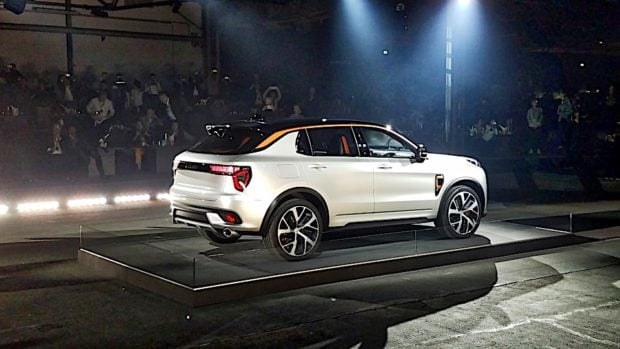 How is LYNK & CO Different?
The vehicles coming from LYNK & CO will be connected in ways that cars haven't been before. Executives refer to their first vehicle, titled the 01, as a "smartphone on wheels." While the new vehicle is definitely important for the brand, that's not really where LYNK & CO and plans to innovate.
LYNK & CO has a new approach to financing your new vehicle. I've coined it as Transportation as a Service (TaaS). Basically, it's a subscription model for vehicle ownership. When you decide you want the LYNK & CO 01 in your life, you pay a monthly fee to use it. You get upgrades for free, and when it's time to completely replace the car with new hardware, you get a completely new car as part of the subscription.
If you currently subscribe to Adobe Creative Cloud or Microsoft Office 365, you'll know what I'm talking about. While it does sound a lot like leasing, the company likens it to a cell phone model where you get a new phone every two years.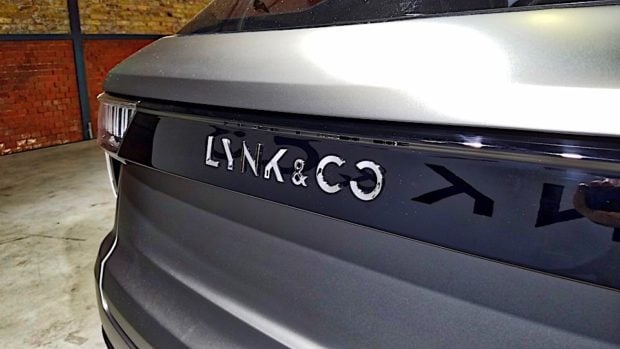 Next, LYNK & CO plans on adopting an online, direct sales model. But hasn't Tesla tried this to varying success in the United States? The rest of the world isn't beholden to arcane dealership franchise laws, so there are fewer concerns about this model there. I was told they've thought long and hard about the sales model in the United States, and they have a strategy to offer the company-direct sales offering here.
Since the vehicles are purchased direct, in many cases from the customer's own home, servicing is all taken care of by LYNK & CO without the owner having to take the car anywhere. When it's time for service, the vehicle phones home and LYNK & CO comes and gets it. Everything is recorded so there's an accurate service history that's vital for sale in the secondhand marketplace.
Finally, all LYNK & CO vehicles are going to be connected like never before. Each vehicle comes with a connection to the cloud and a smartphone app. From this app, the owner has access to a variety of standard key fob controls. Unique to LYNK & CO is a "Share" button. This button allows you to share your car with friends without having to actually provide them with a key. A one-time use key is generated for the friend.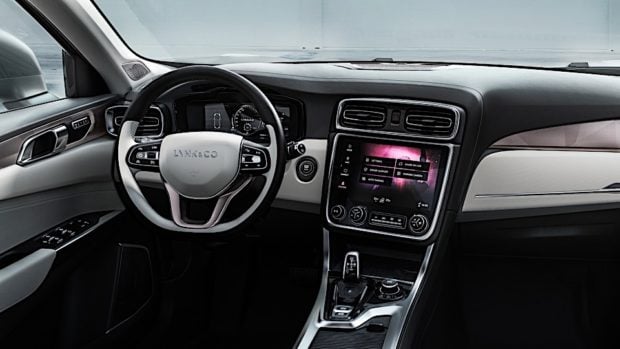 The car knows where you work, and you tell it how long you won't need the car for, and your friends can then come use it. It also is being pitched as a way for a ride-sharing service looking to have a fleet of cars. Heck, you could start your own ride-sharing service with a LYNK & CO vehicle if you wanted to.
That one-time use key also applies for maintenance. The service people don't get the full key to the car, just the use of the car during the service period. That way you're still not surrendering full control of your vehicle at any time.
Additionally, LYNK & CO will come with its own app store and an open API for creating apps. If this sounds familiar, LYNK & CO isn't the first company to do this. I asked LYNK & CO's Chief Digital Officer Derek Green about this very fact.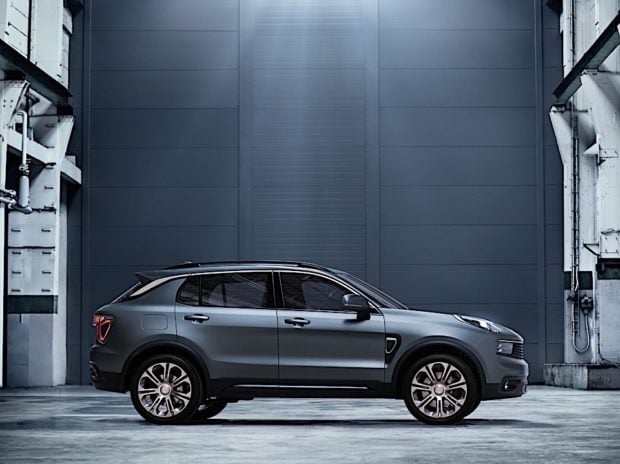 "The cloud is what brings it all together," he said. While other OEM solutions, including Ford's AppLink architecture, have been on the market for a while, they haven't been designed around the cloud as a central repository for everything. Building on the success (and failure) of other systems, LYNK & CO's system allows developers to work on their system and not have to worry about the underlying infrastructure to make it all work. The cloud saves all.
At least that's the theory. Security is important and it's unclear at this point how LYNK & CO's interface holds up when the world's best hackers attempt to break it.
The infotainment system on LYNK & CO vehicles supports Apple CarPlay, Android Auto, and MirrorLink. It'll also have all the usual audio sources that you'd expect from a modern stereo system.

What is the 01?
The LYNK & CO 01 is the first vehicle to come from the company. While I'm not sure about the name, it is accurate in that it is the first vehicle that the company is going to produce. They had several prototypes on hand in Berlin for journalists to take a look at, and it's a striking vehicle to look at.
The front end looks a bit like a Nissan Juke and a Jeep Cherokee had a child, so I'd imagine some people won't like the design. I think it works, and separates itself from the plain-looking German competition.
Built on the Compact Modular Architecture that underpins Volvo's new line of products, the 01 is the first of many LYNK & CO to use the setup. While I haven't had a chance to drive a LYNK & CO vehicle yet, the Volvo XC90 and S90 are both great vehicles to drive and live with.
What I find most appealing about the 01 is that it'll be a less-expensive Volvo crossover. Sure, it won't have a Volvo badge, but it'll be built alongside some good Volvos in Sweden and still have the interior fit and finish I expect from the renowned Swedish marque.
Volvo's resurgence has been upmarket lately, which leaves a hole in the lineup for people who want a nice vehicle without spending premium money. The LYNK & CO 01 looks like it's trying to fulfill that need while attracting younger buyers to the brand.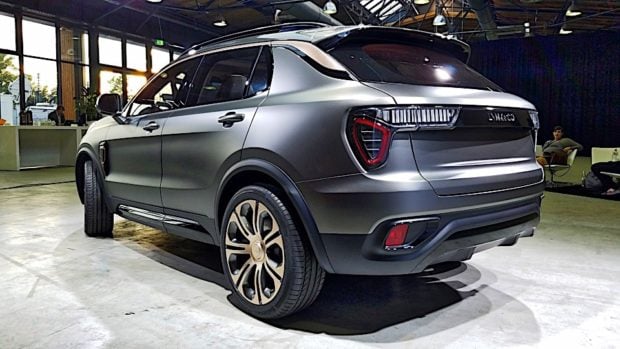 Will it Work?
That's the potentially billion dollar question. Starting a car company is hard, but if anyone can do it it's Geely. Their resurrection of Volvo is nothing short of spectacular and they clearly know the Chinese market.
While LYNK & CO claim that their new vehicle and sales model is revolutionary, it's not something that hasn't been tried before by different automakers to varying levels of success.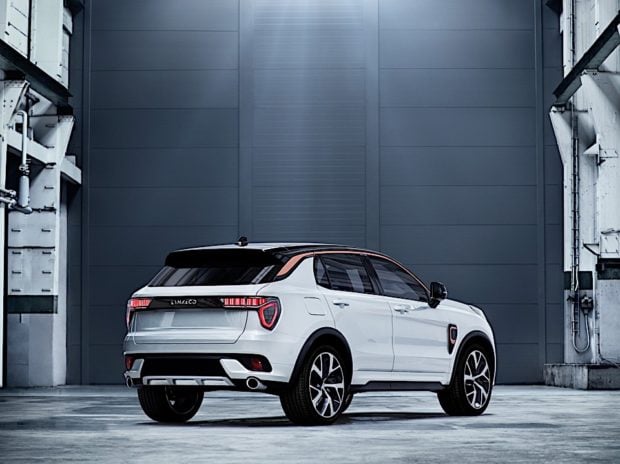 But remember folks, Apple is hardly an innovative company. They didn't invent the computer, they just made it easier for normal people to use. They didn't invent the MP3 portable music player, they just made it easier to use. Apple is an expert at taking something that could be big but isn't and making it big.
LYNK & CO, in that regard, is in the right place. They're taking what works and what doesn't, improving on the system, and sending it to market. Nobody will know if that's a success until after the cars hit the streets, but I wouldn't count out the company's ability to grow and be successful. I eagerly await what's next.