Mercedes-Benz X-Class Pickup Concept Revealed, But Not for U.S.
mercedes-benz | mercedes-benz x-class | x-class | October 25, 2016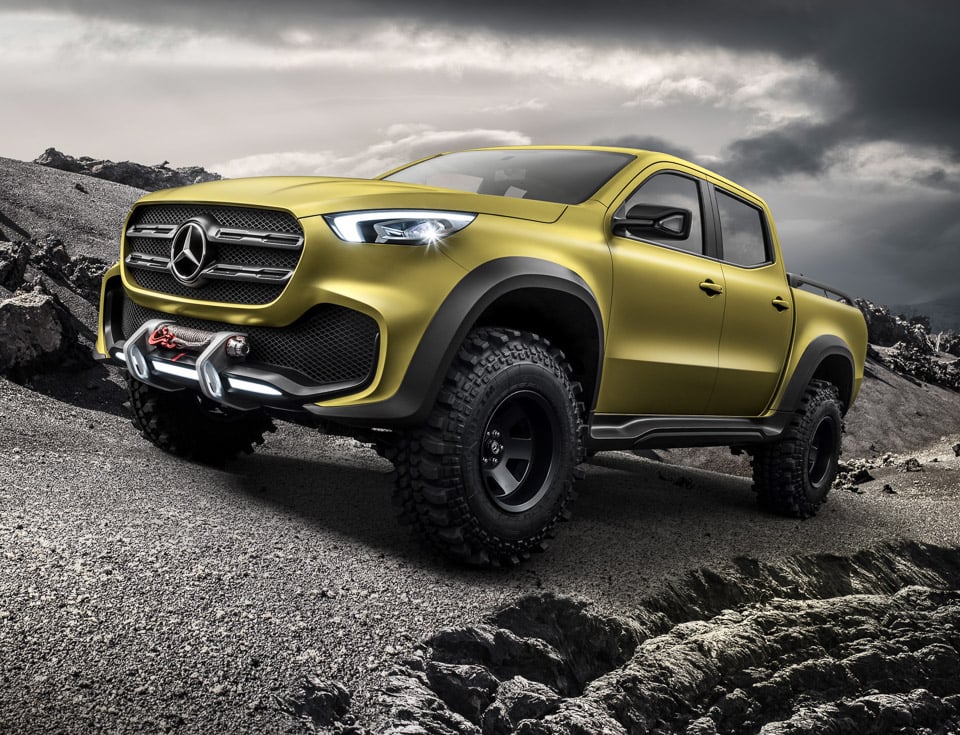 What is the number one selling vehicle in the United States? It's the Ford F-150. What is the Ford F-150? It's a pickup truck. That's why I'm a bit confused as to why Mercedes-Benz decided that they aren't selling their new pickup truck, the X-Class, in the United States. Despite those reservations, Mercedes showed off the new pickup truck to the world today and there are some interesting things to note.
It's a midsize truck targeting markets like South America. Being a Mercedes-Benz, it'll be a premium offering with "toughness." Mercedes has off-road credentials, especially considering they created that G-Class. If some of that DNA makes it into the truck, that bodes well for it being a workhorse.
Unlike the Honda Ridgeline, the X-Class features a ladder frame. No unibody construction here. It'll be mated to a full-time all-wheel drive system and have a V6 diesel engine as an offering.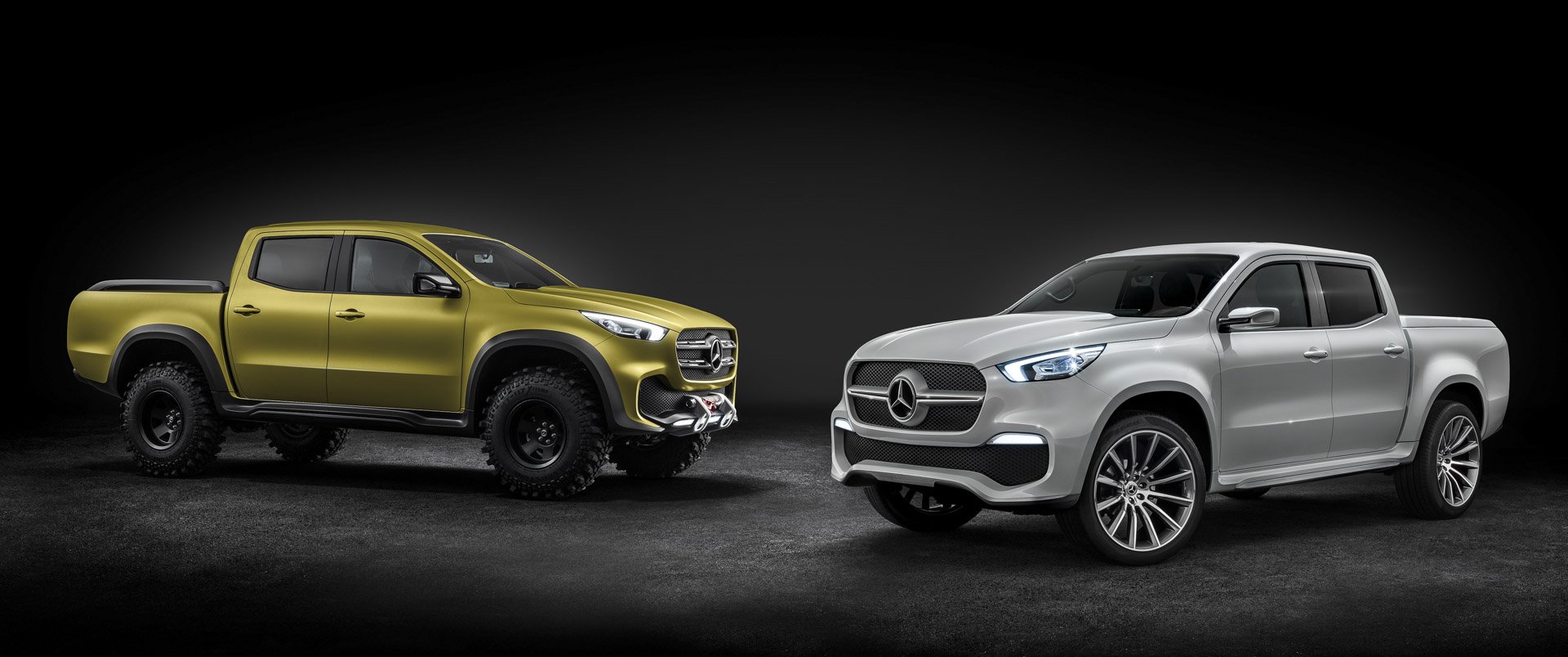 Mercedes hopes that both truck people and "urban lifestyle" people are attracted to the new truck. There are two different concepts they showed off in Sweden, the stylish explorer and the powerful adventurer.
Being a concept, expect a more toned-down looking truck when it goes on sale towards the end of 2017. I also expect the trucks to sell like wildfire, because premium pickup trucks are all the rage these days.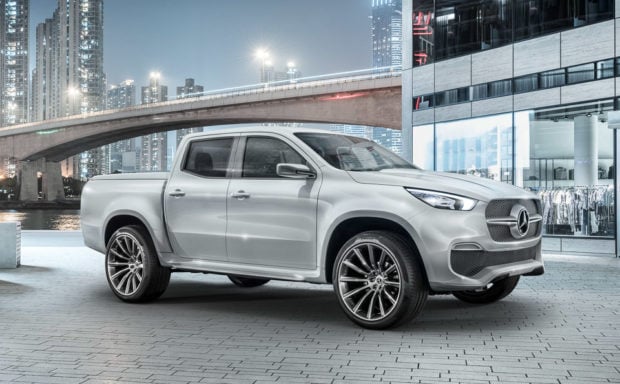 That's why I'm a bit confused on the skipping of the North American market. Pickup trucks get more and more expensive as manufacturers add premium content. We haven't reached a price ceiling yet on trucks, and that would seem like a ripe target for Mercedes-Benz to come into and try to compete. Perhaps they'll change their minds before the truck hits the streets?
Otherwise, expect to see these things when you travel abroad, where all the good stuff lives.