Self-Driving Truck Delivers Beer in Colorado
autonomous | beer | budweiser | otto | self-driving | October 26, 2016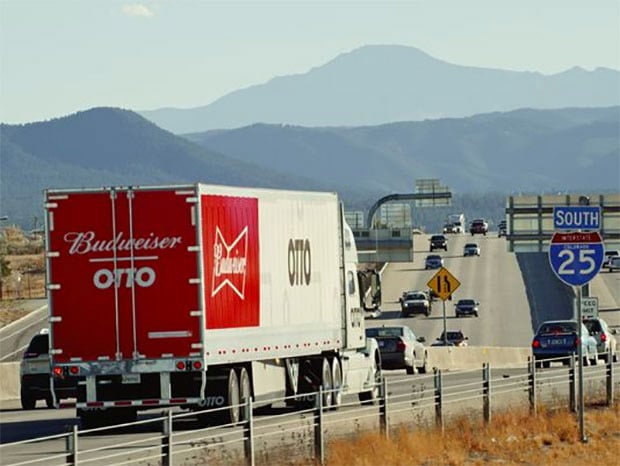 I've learned quite a few things about Colorado drivers since relocating here from Texas a few months ago. The first thing is that drivers here seem stumped at exactly how a merging lane works. The other thing is that they like to drive about 90 mph on I-25 where the speed limit in most areas is 75 mph. Distracted drivers abound thanks to the scenic beauty of most of this major highway, and normal distractions like phones and such. That didn't stop autonomous truck company Otto from using one of its self-driving big rigs to deliver a load of Budweiser down I-25.
The truck drove 120-miles from Fort Collins to Denver, ultimately stopping at Colorado Springs. For the highway portion of the drive, there was no human behind the wheel. A driver did sit in back and keep an eye on the goings-on though. I'd think if something went wrong that driver in the back of the truck wouldn't be able to get in the driver's seat in time to help.
The truck had a 53-foot trailer and 2,000 cases of Bud in the back. Any future remakes of Smokey and the Bandit will be very different from the original.