Ram Macho Power Wagon Makes Your Truck More Macho?
ram | ram power wagon | sema | November 1, 2016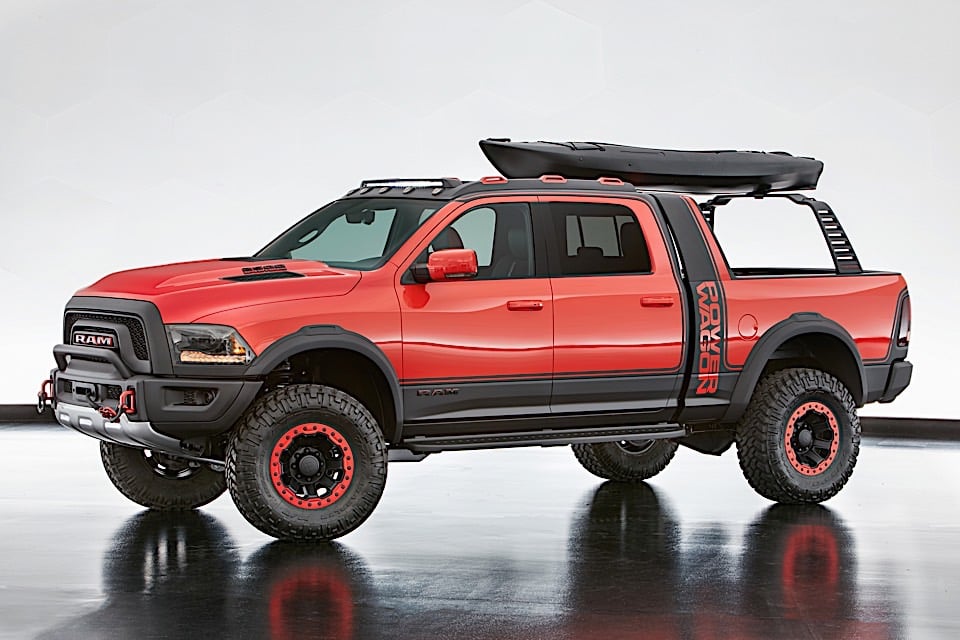 One of the concepts at this year's Speciality Equipment Market Association (SEMA) show is a concept from Ram Trucks. It's called the Ram Macho Power Wagon. Apparently it's for people who don't think that the Power Wagon is already macho enough?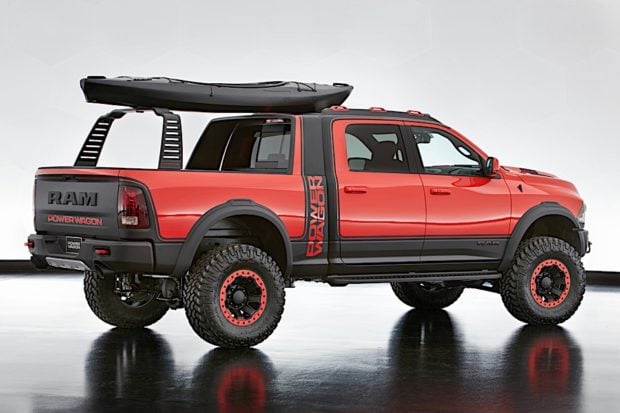 Before you roll your eyes at the name, it's important to remember a few things about Ram and the rest of the FCA vehicles. They're big on heritage, with names like "Scat Pack" being based on classics from their lineup. The Macho Power Wagon was a trim level in the 1970s on the Power Wagon, and they're bringing that moniker back for their SEMA concept. One thing is for certain, the add-ons for the concept Macho Power Wagon do add to the truck's versatility.
The Macho Power Wagon receives a four-inch lift and 37-inch Nitto Trail Grappler MT tires. The tires are attached to special 18-inch beadlock wheels that are colored Macho Orange to match the paint scheme. A satin black hood offsets the orange. Of course, being a Power Wagon means it does come with a winch (as they all do from the factory).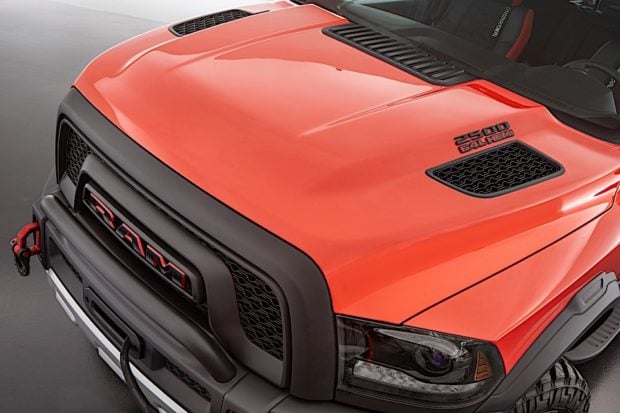 Like all other SEMA concepts from Ram, they raided the Mopar parts bin for a cold air intake, and black-powder coated Mopar exhaust tips stylize the rear. Off-road LED lighting is used to help brighten up the night.
Inside, the Macho Mango color is carried over to various trim pieces, the infotainment bezel, HVAC controls and more.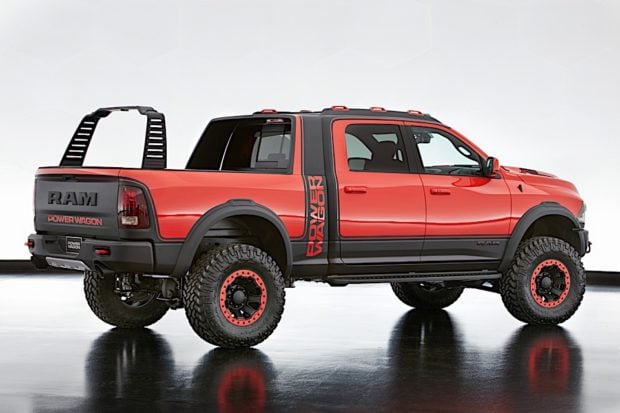 The main thing about the Macho Power Wagon is the RamRack that resembles a wing. It's adjustable and can be used to carry various toys outdoors. While it's only a concept at this point, I'm sure some people could definitely use it.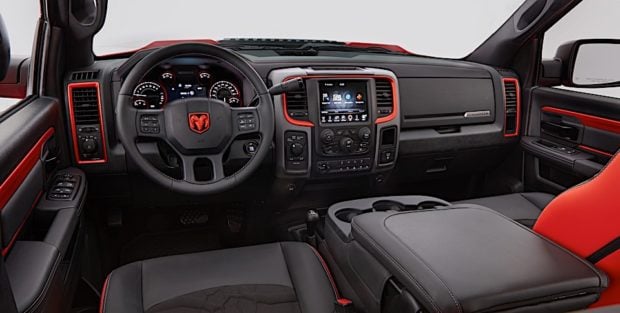 Like many SEMA concepts, this truck won't see production. However, the aftermarket might come through and make some of these parts available for you to build you own version of the truck.