Mercedes SLR McLaren Stirling Moss Selling for $2.9 Million
amg | mclaren | mercedes slr stirling moss edition | mercedes-benz | November 4, 2016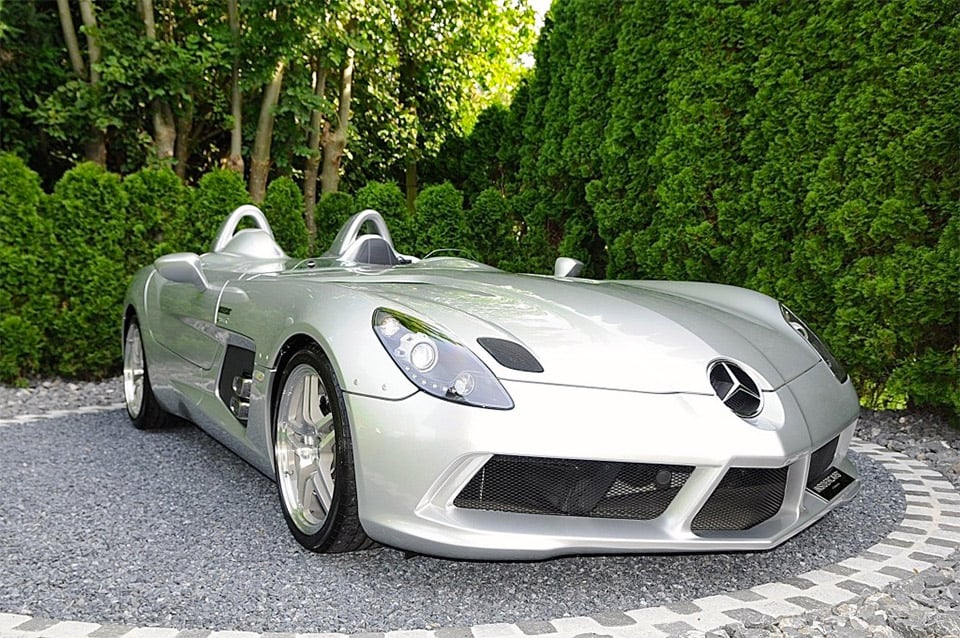 The Mercedes-AMG SLR is already a cool car, but there was an even more awesome customized version dubbed the SLR McLaren Stirling Moss. The price tag for one of these when new was about a million bucks. Now that they are out of production, it will cost you significantly more.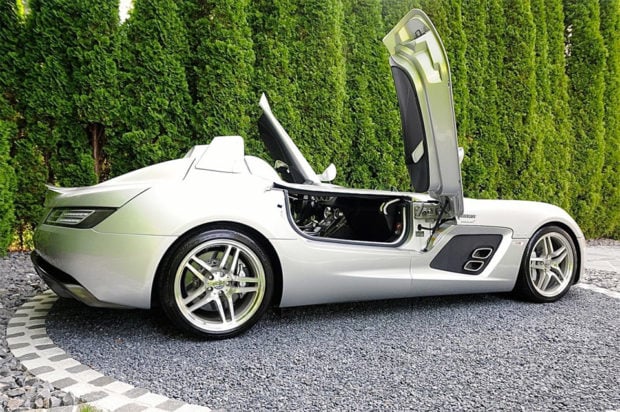 In fact, you can own this example of a roofless and windshield-less SLR Stirling Moss for just under $3 million. It has less than 3,000 miles on the odometer. Only 75 of these were made and it looks fantastic.
It has the SLR 5.4L supercharged V8, which was bumped from 617 hp to 650 hp, and is capable of launching its helmeted occupants to an insane 217 mph. It was made to celebrate the 1955 Mille Miglia win and was only offered for purchase by Mercedes to existing SLR owners.