Mini Driver Does Nürburgring Lap on Two Wheels
mini | nurburgring | stunts | November 7, 2016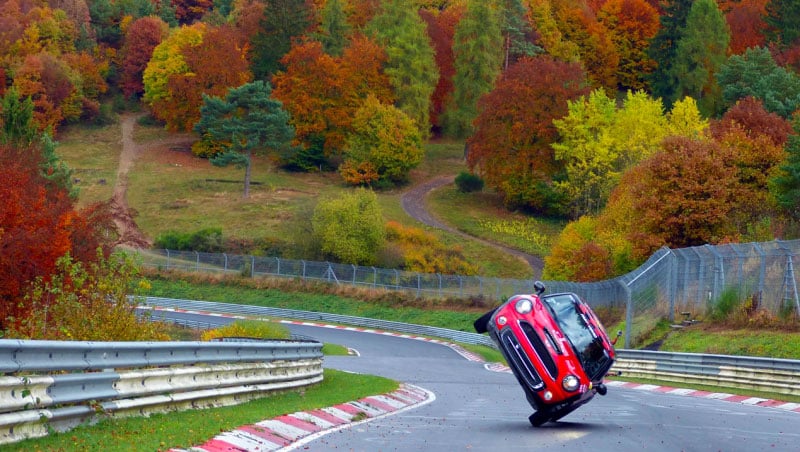 Thousands and thousands of people have run the Nürburgring on two wheels over the decades. The catch is that all those two wheel laps were done on motorcycles. A dude from China turned up at the famed Green Hell in a slightly modified Mini Cooper, and with some help from staff at the track he did the entire 12.9-mile circuit on two wheels.
Driver Yue Han's lap was streamed live on Facebook. Surprisingly the entire thing went off without a hitch, though it wasn't exactly fast at around 45 minutes. If you've got the patience, you can check out the entire lap in the video below:
Modifications to the Mini included a welded front differential, solid rubber front tire, and a roll cage. A ramp was used to get the car onto two wheels at the start.
Bo and Luke Duke must be very proud right about now.