Paralysis Didn't Stop This Woman from Racing Porsches
It takes great skill to be a successful race car driver, even for an ably-bodied person. So I can't imagine how many hurdles Nathalie McGloin had to overcome in order to race her Porsche, since she is paralyzed from the chest down.
Carfection introduces us to Nathalie, who found a new love for cars after her devastating injury, which was actually caused by a road car crash. Rather than starting off her career slowly, she cut right to the chase, racing a Porsche Cayman S, on proper racing slicks. "I don't do things by halves," she says.
Thanks to the car's quick-shifting PDK transmission, she's able to race in automatic mode without a significant disadvantage to other drivers, and uses special hand controls for braking and acceleration, and has a specially molded racing seat for safety.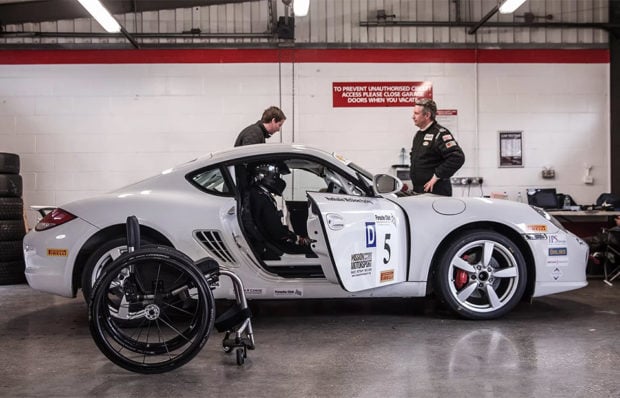 Nathalie's passion, determination, and attitude should serve as an inspiration for anyone who ever thought they couldn't achieve their goals.