Elio Motors E1c Engineer Vehicle Debuts in LA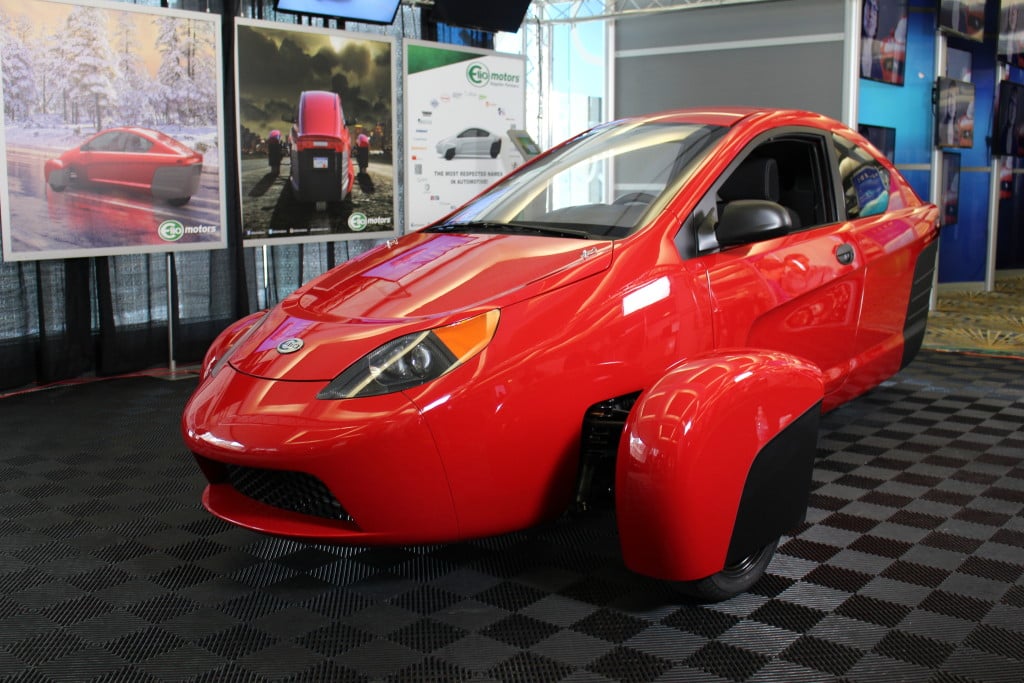 In another step towards its long-awaited production, Elio Motors has shown off a new version of its cheap little 3-wheeled car. The latest build is called the E1c Engineering Vehicle, and it turned up at the 2016 LA Auto Show. The company says the E1c is a big step forward, as it moves from prototype to production.
While the exterior of the car is unchanged, significant changes have been made to the frame, suspension, and safety systems to create a better driving experience. The new car has a unibody frame for better energy absorption and safety. The changed suspension improves handling and long term durability.
The company says that the E1c was made using soft tooling to prove that the car is manufacturable, and the construction was repeatable. Assuming the Elio eventually goes into production, its base price is just $7,300(USD), and it's estimated to get up to 84 mpg.