2017 Mazda CX-5 Debuts; Diesel Engine Available
2017 mazda cx-5 | diesel | la auto show | mazda | mazda cx-5 | November 21, 2016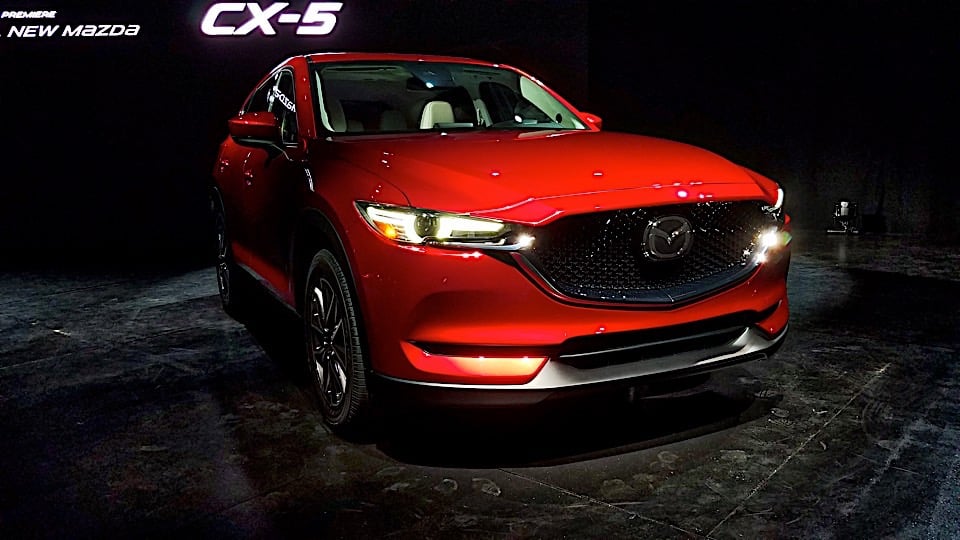 At first glance, the current Mazda CX-5 isn't an old vehicle. In a sea of crossovers that are currently on sale, it looks better than many of them and has the good driving dynamics present in all Mazda products. But the segment is super hot, so Mazda is trying to stay ahead of the game by offering an all-new CX-5 for 2017. Debuting at the 2016 Los Angeles Auto Show, the new CX-5 has a lot of things to like, including a diesel option set to come to America.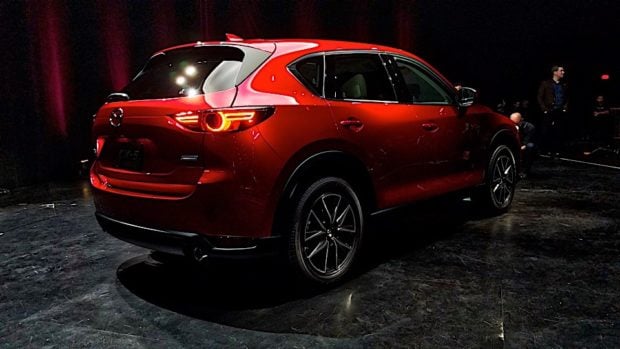 If you're familiar with the CX-9 full-size crossover, the new CX-5 will feel immediately at home. In some ways it looks like the folks in Hiroshima to the fantastic new CX-9 and run it through a copy machine at 75%. Many of the changes you saw in that vehicle carried over to the new CX-5.
At first glance, the new Soul Red Crystal exterior paint looks incredible. Designed to highlight both the color red and to accent the dark shadows, the color looks like something you'd find on a special-edition McLaren and not a family crossover. Luckily we were told that that red will become the new version of Soul Red, so you should be able to eventually get it across the board on all Mazdas offering the popular color.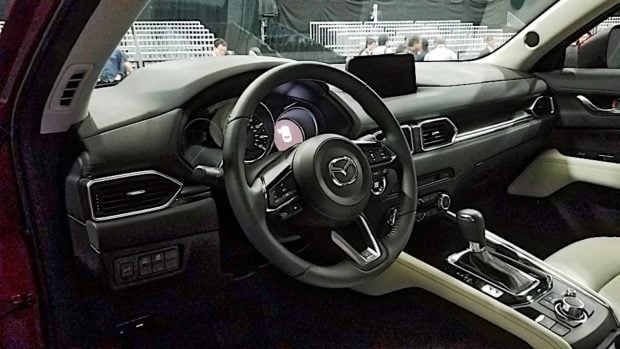 In addition to a slightly revised interior, the new CX-5's heads up display goes full color and high resolution. It's significantly better than the pop up piece of plastic from the previous-generation. The same infotainment system is on top, which we find useful but eagerly await Android Auto and Apple CarPlay support.
The other big news about the CX-5 is that Mazda has confirmed a diesel engine for the United States. Despite Volkswagen's emissions scandal on their diesel engines, Mazda thinks the U.S. market is prime for success.
We won't know pricing, performance, or fuel economy until closer to launch. We're optimistic on the new crossover, though, because the last-generation was quite good. That trend should continue.