NIO EP9 Electric Supercar Breaks Nürburgring EV Record
nio | nio ep9 | November 22, 2016
Electric car maker NIO has pulled the wraps off its electric supercar called the NIO EP9. To kick things off, the car has already broken the electric vehicle lap record at the Nürburgring, with a lap completed in 7m 5.12s.
The car can go from naught to 200 km/h (~124 mph) in just 7.1 seconds with a top speed of 313 km/h (~194 mph). The car has four high-performance inboard motors and four gearboxes with 1 MegaWatt of power. That is equivalent to 1360 PS (~1341 hp) says the company. The battery system is interchangeable and can be charged in 45 minutes. That battery is good for a driving range of 427 km (~265 miles).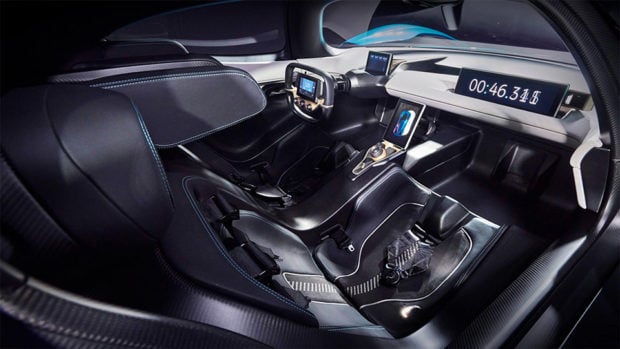 Its makers says that the beast of a car is capable of 3G of cornering force and can produce 24,000 Newtons of downforce at 240 km/h (~149 mph) thanks to some incredible aerodynamic work. This car sounds insane and I hope a full video of that record lap turns up soon. For now, you can check out a little bit of driving footage over on the Nio website, and in Shmee150's first look video below:
Pricing and availability are unannounced, but it's sure to be an expensive and rare car.