McLaren 570S Special Design Editions Should Be Mandatory
mclaren | mclaren 570s | November 23, 2016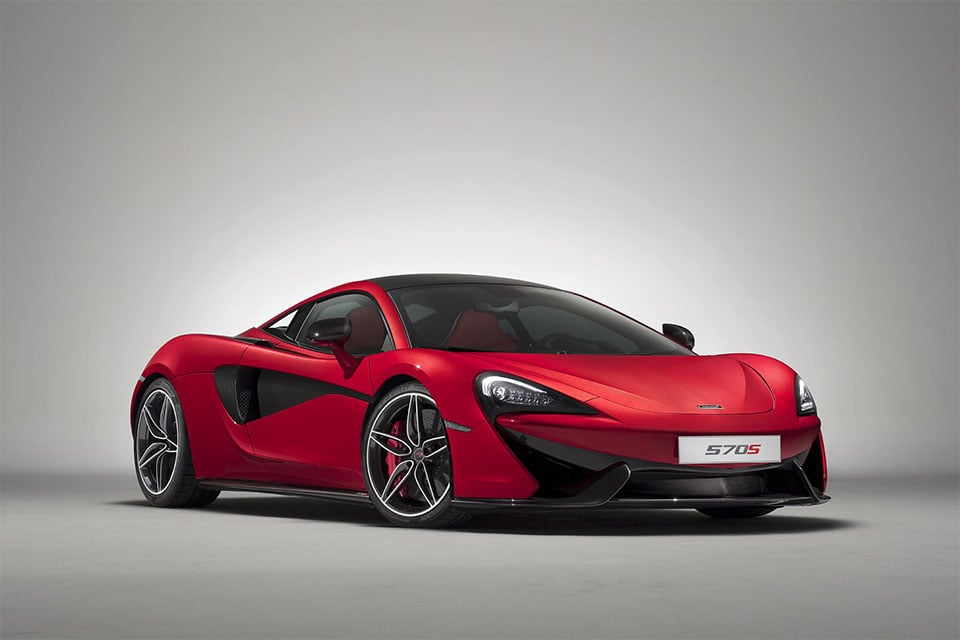 If you have the $185k or so lying around to buy a McLaren 570S with, you need to be sure you have an extra $10,500 or so, and with one of the newly announced Special Design Editions, which look amazing.
These cars are offered in five different Design Editions, each with a hand-selected set of colors and material options. For each Edition, McLaren designers chose the combination of paint, wheels, exhaust, caliper and interior colors. They're fancier looking than a base 570S, beautifully color coordinated inside and out, along with other nice touches.
You can get the Design Edition 1 featured here with Vermillion Red paint, 5-spoke wheels, stealth exhaust, and red calipers. Inside there's plenty of carbon black Alcantara with colorful red leather accents. You can also get the 570S in Onyx Black, Storm Grey, Ventura Orange, and Silica White editions.