2017 Dodge Viper Order Banks Will Open Again
dodge | dodge viper | December 1, 2016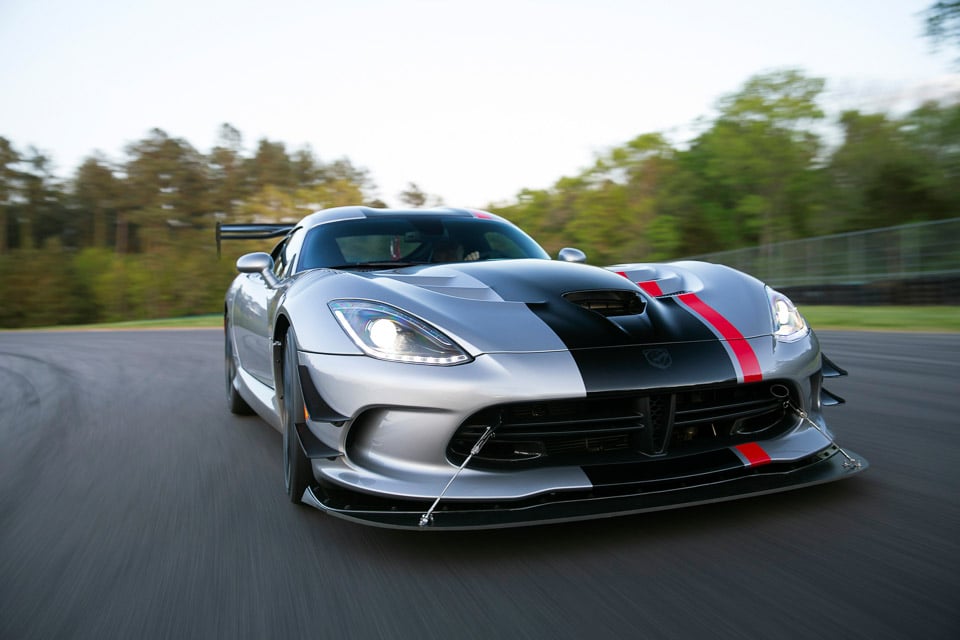 If you are hoping to buy yourself a 2017 Viper before the car goes extinct, you might have worried when the order banks were closed in early October that you missed your chance. As it turns out, Dodge will be accepting orders again. The reason orders were suspended on October 7 was a parts shortage that left Dodge unsure if it could build all the cars that had been ordered.
Specifically Dodge ran out of headlights and the extreme aero wings for the incredibly popular Viper ACR. Dodge execs say that demand for the ACR was "off the charts".
Dodge knows now how many cars can be built and the order banks will open again to accommodate more buyers. They haven't said exactly how many cars it can build, but expects them to sell out fast. No specific date was given for orders to resume, but expect it to happen before the end of the year.