Alpine Première Edition Sports Car Teased
alpine | alpine premiere edition | sports cars | December 10, 2016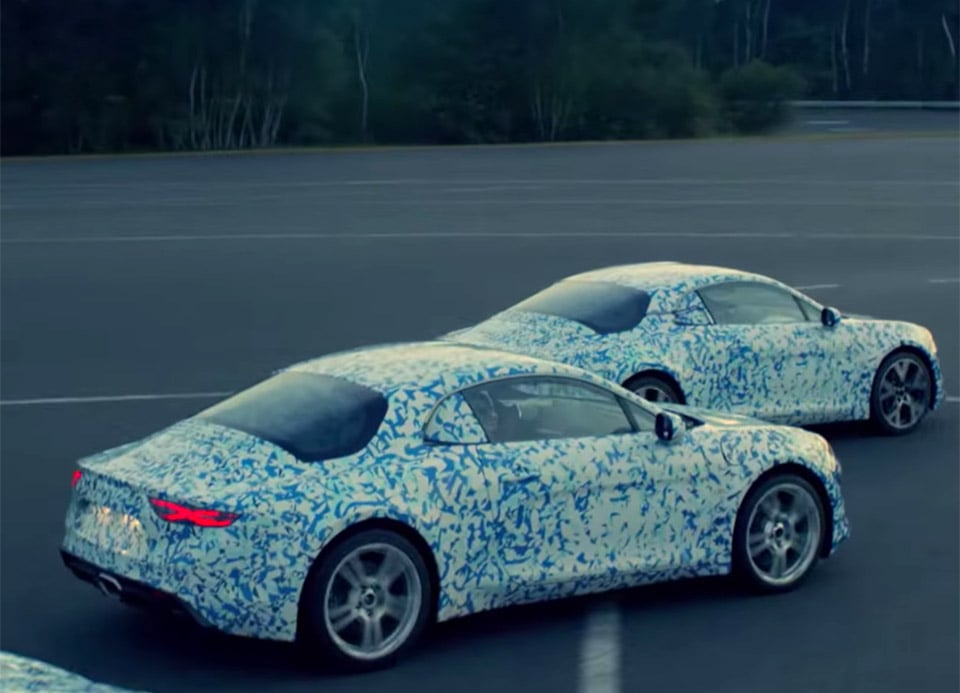 A new teaser video has turned up that shows Alpine's new Porsche 718 Cayman competitor slip-sliding away. Sadly, the car is covered in camo so we can't really see what it looks like. What we know right now is that the Alpine Première will be RWD and have around 250 hp in a package that is 660 pounds lighter than the already light Cayman, so it should be a beast.
It's said there will be just 1,955 of these cars made and they will come in 'Bleu Alpine' (Blue), 'Noir Profond' (Black) or 'Blanc Solaire' (White). Estimates peg a 0-to-62 mph time around 4.5 seconds, which is just about the same as the Cayman S. It sure looks cool, even in camouflage: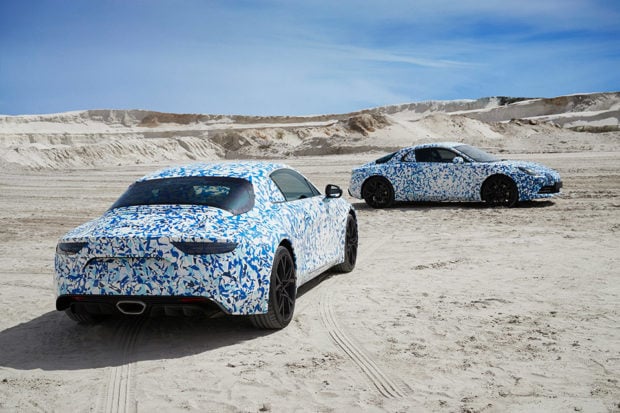 Those interested in the car can reserve now from Alpine, with prices ranging from €55,000 to €60,000 (~$58,000 to $63,300 USD). I wonder if this car will ever be offered in the U.S. We never seem to get the cool stuff.