Ford GT Job 1 Rolls off Assembly Line
ford | ford gt | December 19, 2016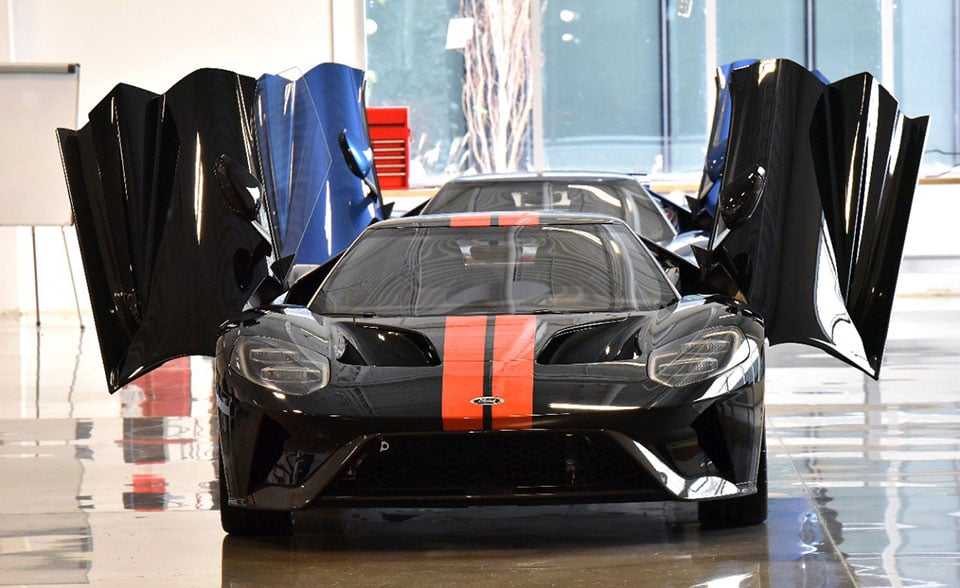 Way back when the Ford GT configurator first went online, I went ahead and designed my dream car. Mine was matte black with orange stripes. Now it turns out whoever was the lucky SOB to order the first production Ford GT was off the assembly line almost replicated my car.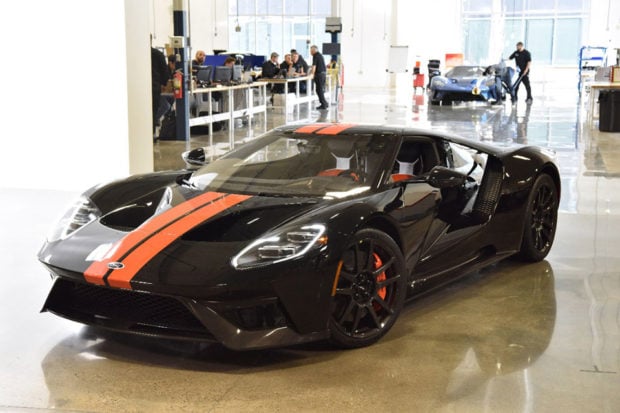 Rather than matte black, this buyer chose glossy black but it has the same stripes I wanted. The car looks GOOD. Right behind the black and orange Job 1 car is apparently Job 2 with the blue paint and no stripes.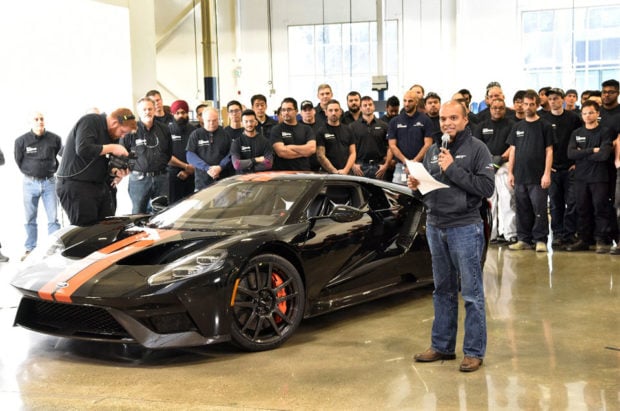 That blue car should have white stripes. Stripes are a requirement for me on the GT. While it seems like it's been a while since we saw the GT first break cover, Ford says it took less than two years to go from a concept to delivery to the first buyers.