2018 Honda Odyssey Teased with Kids' Drawings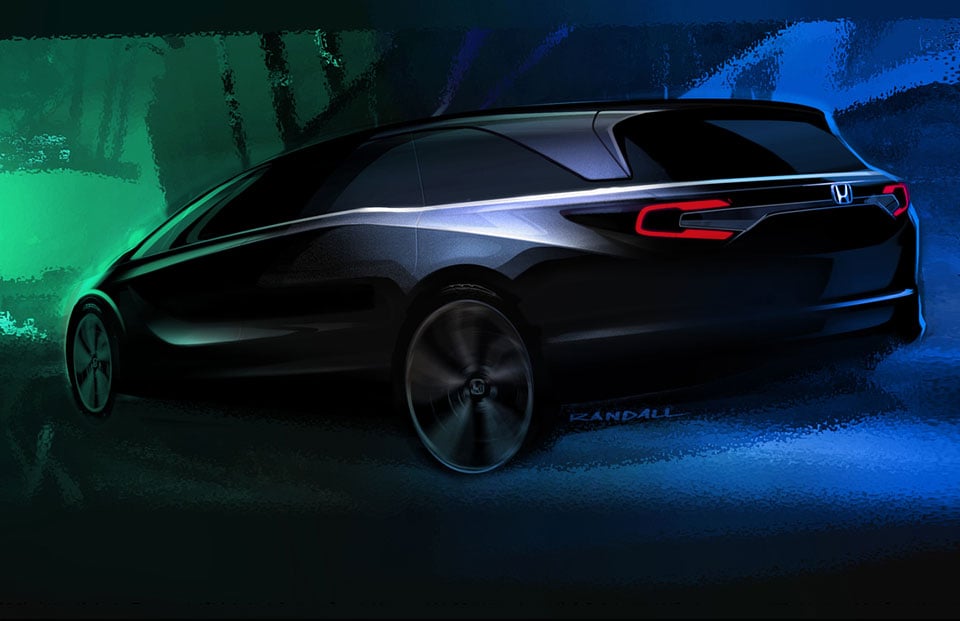 Honda is teasing the all-new 2018 Odyssey minivan ahead of its official debut at the 2017 NAIAS show in January. Honda says that the new van will have a low and wide design and the artist's rendering looks like it. The van was teased along with a series of doodles from children of designers on the Odyssey team:
Knowing minivan and concept drawings, it's more likely to look like the white van in the first kid's drawing than the Honda rendering, but I hope I'm wrong. It sure would be interesting if minivans suddenly got cool so they could stand out from SUVs.
The only other details include hints at new powertrains, advanced connectivity, and entertainment. Honda also promises lots of safety features in the van. The official unveil will happen on January 9, 2017 at 12 p.m. EST.