Acura NSX GT3 Race Liveries Looks Sweet
acura | acura nsx | acura nsx gt3 | December 22, 2016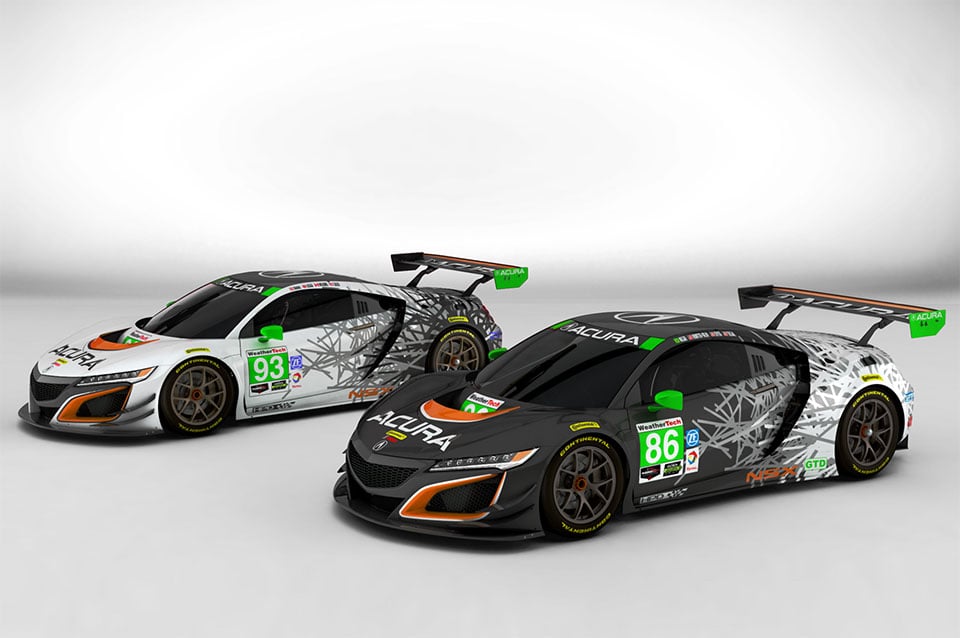 Acura has unveiled the liveries that both of its NSX GT3 racers will be wearing in the Rolex 24 at Daytona this coming January. The cars are mirror images of each other with one being more black and the other more white. I really dig the black racer with the white and grey stripes at the rear.
The black nosed car wears number 86, a number that celebrates the founding of Acura in 1986. The white nosed car wears number 93. That number celebrates the founding year of the Honda Performance Development section.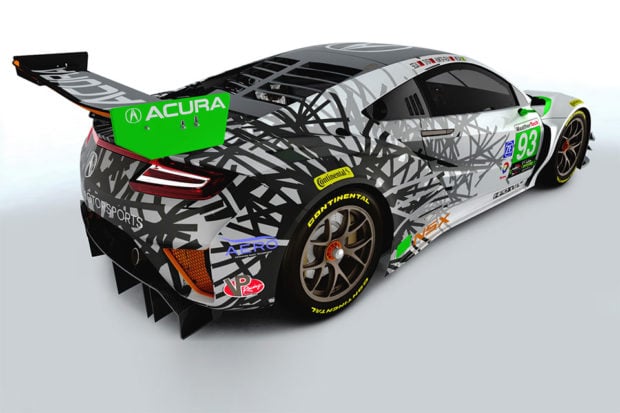 Both are powered by a twin-turbo V6 making about 500 hp, and minus the production car's hybrid drivetrain to meet class rules. Both of the cars look very cool and I am looking forward to seeing them run.