2017 Hyundai Ioniq Could Be a Real Prius Killer
hybrid | hyundai | hyundai ioniq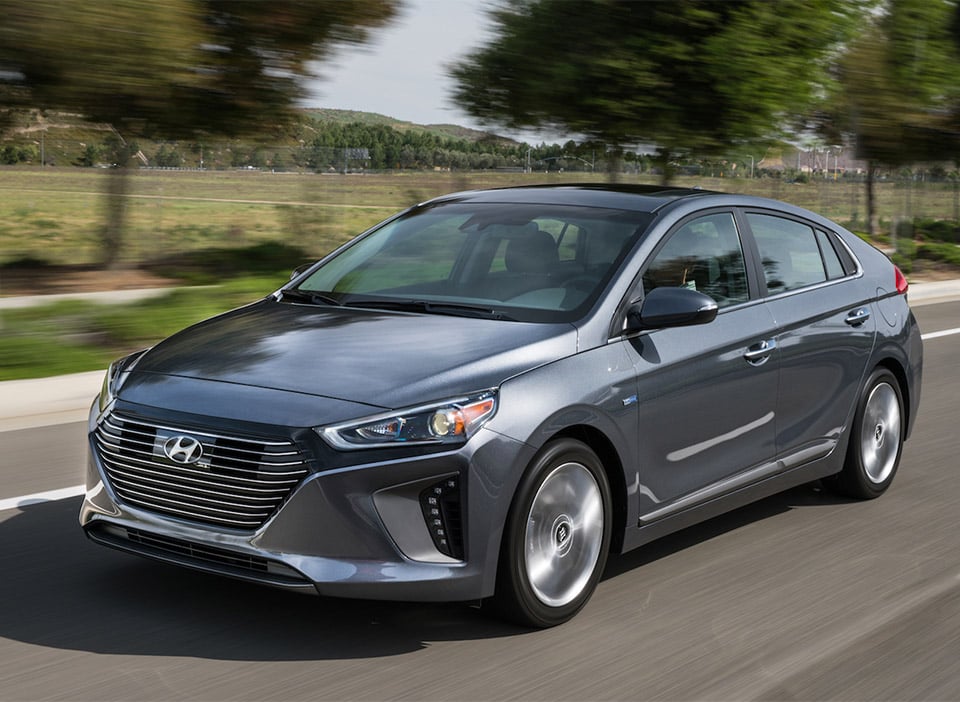 From the oddball looks of the Prius, I'm pretty sure that Toyota wants to make hybrid drivers look like they have no taste. Hyundai has a Prius competitor called the Ioniq and it not only looks much better than the Prius, it appears to have bested the Prius in fuel economy.
According to EPA estimates, the base 2017 Hyundai Ioniq is good for 55 MPG combined, 55 MPG city and 54 MPG highway. The Ioniq Blue is good for 58 MPG combined, 57 MPG city and 59 MPG highway. In comparison, the Prius is good for 52 MPG combined, 54 MPG city and 50 MPG hwy, which is still impressive, just not quite as good as the Hyundai. The EPA has yet to rate the Toyota Prius Prime, which is claimed to do 54 MPG combined, 55 MPG City and 53 MPG highway, with a 25 mile pure electric range. The Ioniq Electric is rated for 124 mile driving range and 136 MPGe combined.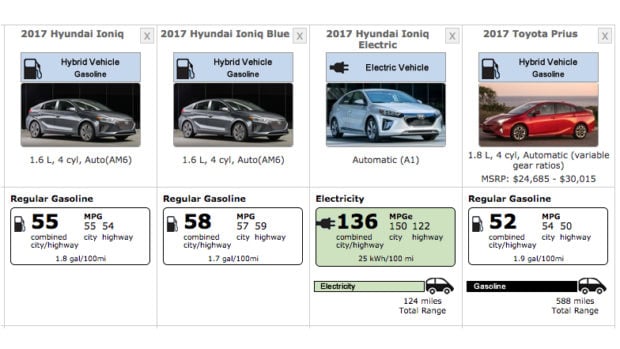 So no matter how you slice it, the Ioniq looks better and is more efficient than the Prius. Now we just have to see how it drives.