Dartz Black Alligator SUV Is The Ultimate Ride for Dictators
dartz | mercedes-amg | December 23, 2016
The Dartz Black Alligator is a hideously beautiful SUV that's perfect for the wealthy dictator or James Bond villain in your life. The armored SUV is based on the Mercedes-AMG GLS 63, and its souped-up 5.5L V8 can be had with up to 1600 bhp and 1100 lb-ft. of torque. That should get you to your fortress faster.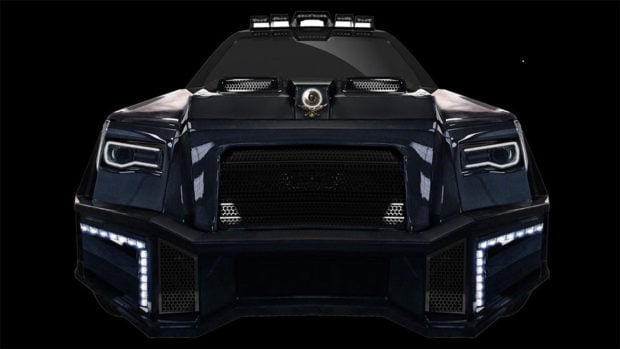 The body of the SUV is made from kevlar and carbon fiber or can be had with kevlar coated titanium with bulletproof capabilities, and comes in camouflage, black, and shiny gold finishes. Naturally, the interior can be customized with alligator skin, stingray, ostrich, or python.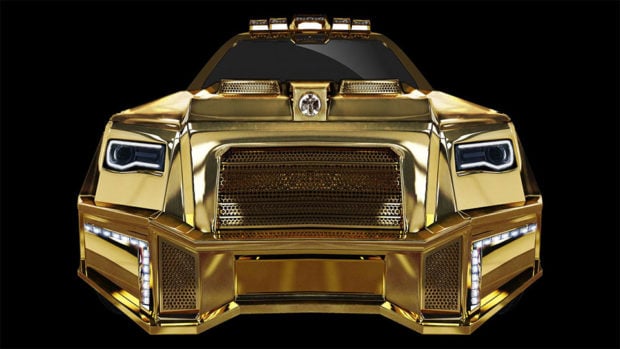 I don't know how much this will cost, but it will be crazy expensive.