Lamborghini Urus SUV to Offer Plug-in Hybrid Guts
lamborghini | lamborghini urus | December 30, 2016
---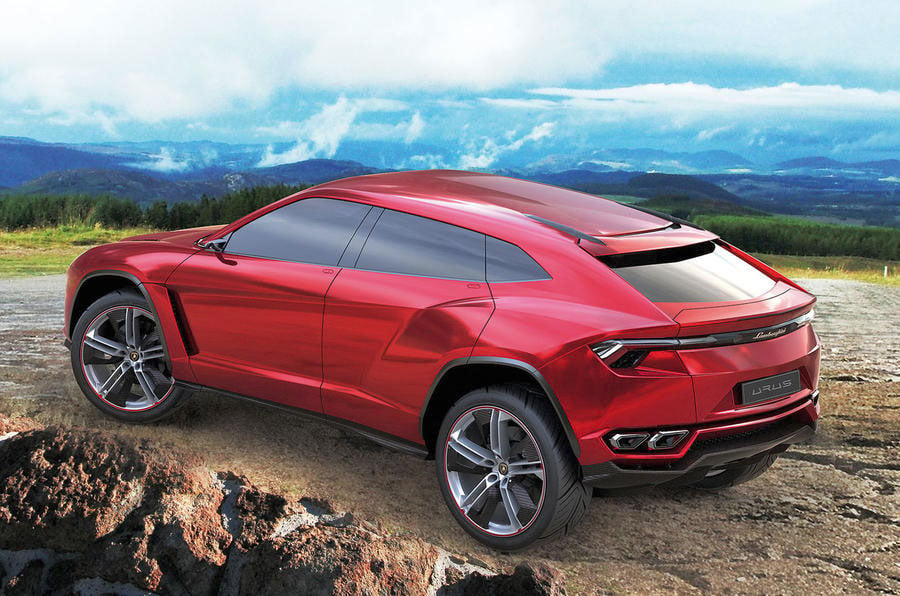 Say the Lamborghini name, and most people will think of exotic cars with wild looks that pack naturally-aspirated V10 or V12 engines. That won't always be the case though. Lamborghini now has plans for a plug-in hybrid and a twin-turbo V8. Before you fret too much, Lambo R&D head Maurizio Reggiani has made it clear that the plug-in hybrid and turbo V8 will only be used in the Urus SUV.
"A supersports car is completely different; you need the responsiveness of the engine, to feel the spark of every cylinder. We will keep normally aspirated engines for our other models. They are still the best choice."
Reggiani says the 4.0-liter twin turbo V8 that will be offered along with that plug-in hybrid model needs the turbos to make the desired amount of torque. I'd have rather there been a honkin' NA V12 under there for torque, but hey, that's just me.
Lambo is also taking great pains to make the Urus handle well, and it is putting lot of work into aerodynamics, power, and weight of the SUV. The Urus is also tipped to be getting a 48V-powered active anti-roll suspension to help with handling and driving dynamics. The Urus is expected to debut in 2018, and ship shortly thereafter.