McLaren Shows off Chassis for 650S Replacement
carbon fiber | chassis | mclaren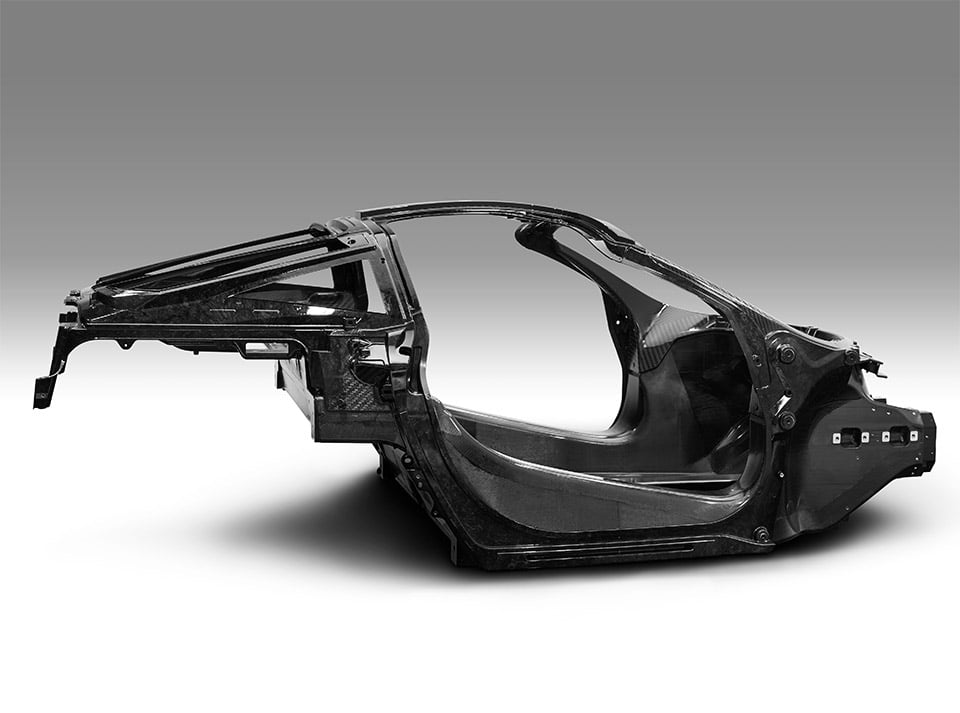 McLaren is teasing the replacement Super Series vehicle that will take the place of the 650S. It's not teasing the car with a artist rendering or a concept, rather it's showing off an early look at the chassis the car will use. The chassis is a carbon fiber monocoque that McLaren calls the Monocage II.
The Monocage I was used in the P1. McLaren says that while the new carbon fiber chassis is more rigid than the 650S, it weighs 40 pounds less. The light weight makes the McLaren chassis the lightest in its class. The new 650S will have a dry weight of just 1,283kg (~2828 lb), a reduction of 18kg (~40 lb) from a comparably-spec'd, current-gen 650S.
That means it weighs less than the structures Ferrari uses in the 488 GTB, and Lambo uses in the Huracán. The new chassis also has a lower center of gravity, wider cabin entrance, and lower sill making it easier to get in and out of the car.
McLaren says it will debut the new Super Series at the Geneva International Motor Show on March 7, 2017.