Bentley Continental Supersports Is World's Fastest Four-Seater
bentley | bentley continental | bentley continental supersports | January 6, 2017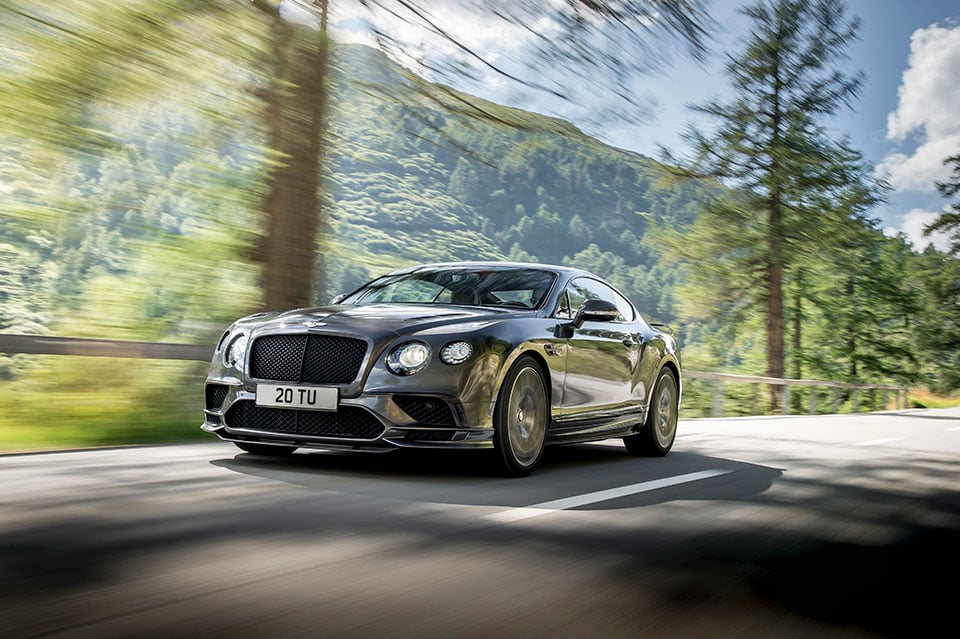 Bentley has rolled out a new version of the Continental Supersports, and according to its makers, this one is the world's fastest four-seat car. The beast has a 700bhp W12 engine that makes 750 lb-ft. of torque. Weighing in at over 5,000 pounds, it's a massive and heavy car, but all that power results in a 3.5-second run to 62 mph from a standstill. The big car can also reach 209 mph given enough room to run.
The Supersports also gets high-performance carbon ceramic brakes, said to be the largest of their type in the world. The whole thing rides on massive 21-inch forged alloy wheels. The car will be available in both coupe and convertible versions.
Bentley promises extreme agility and the car is stunning to look at. The interior of the reveal car with its black, white, and red leather and carbon fiber veneer screams style, luxury, and performance.