Mercedes-Benz GLA45 with AMG Performance Studio Package
amg | mercedes-amg | mercedes-benz | mercedes-benz gla45 | January 9, 2017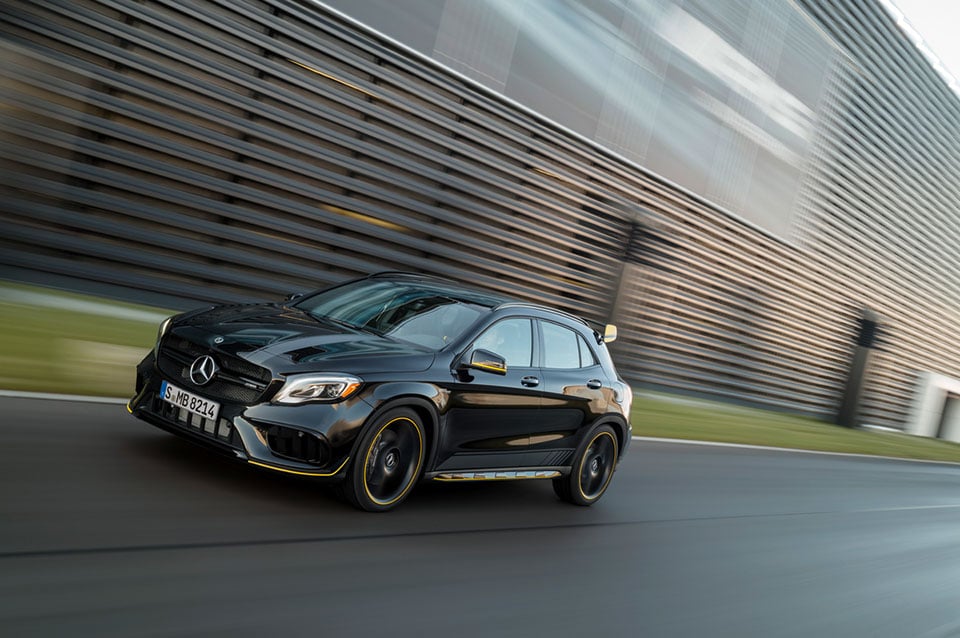 Mercedes-Benz pulled wraps of the coolest variant of its small wagon lineup with the new AMG GLA45. This foxy new model gets high-performance LED headlights and is available with a Night Package offering 19-inch AMG wheels, and black window trim, exterior mirrors, roof rails, exhaust tips, and exterior accents.  The AMG Performance Studio Package adds cool black and yellow trim inside.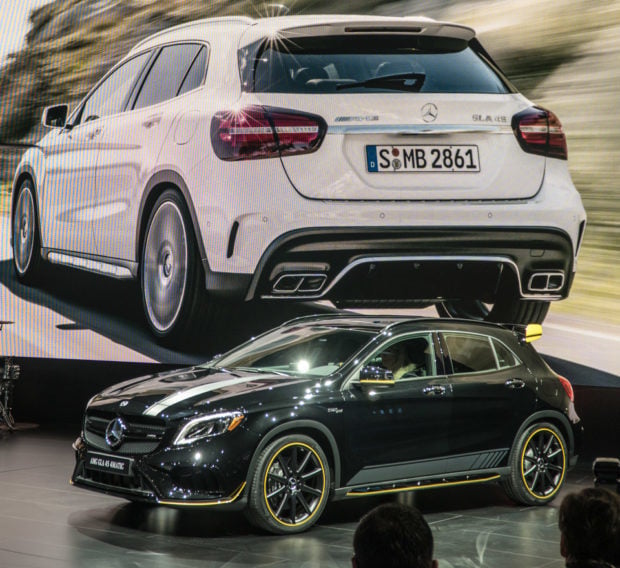 The car also gets a cool spoiler on the rear, a restyled front bumper, and a new splitter out front, all designed to improve overall aerodynamics. Power comes from a 2.0-liter turbo four that makes 375 hp and 350 lb-ft of torque, reaching 60mph in just 4.3 seconds.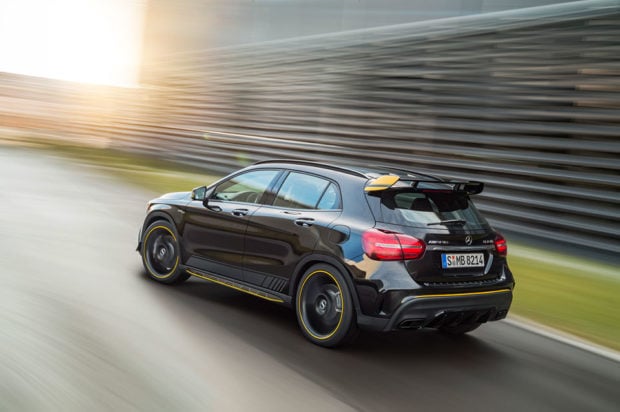 That engine also uses guided direct fuel injection for more power and fewer emissions. Power goes to the ground via a Speedshift DCT-7 transmission with shorter ratios and 4MATIC AWD.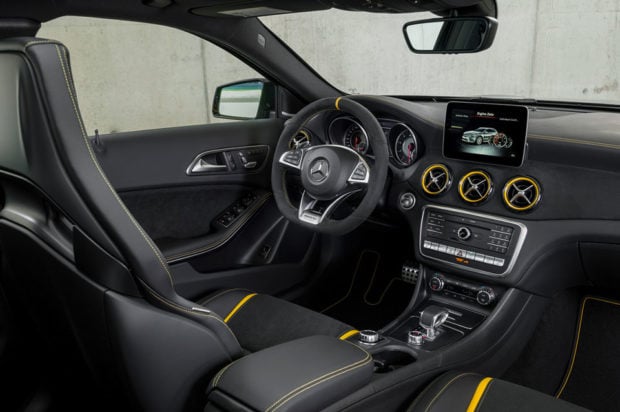 Mercedes has yet to announce pricing or a release date for the new package.