2018 GMC Terrain Unveiled
gmc | gmc terrain | suv | January 10, 2017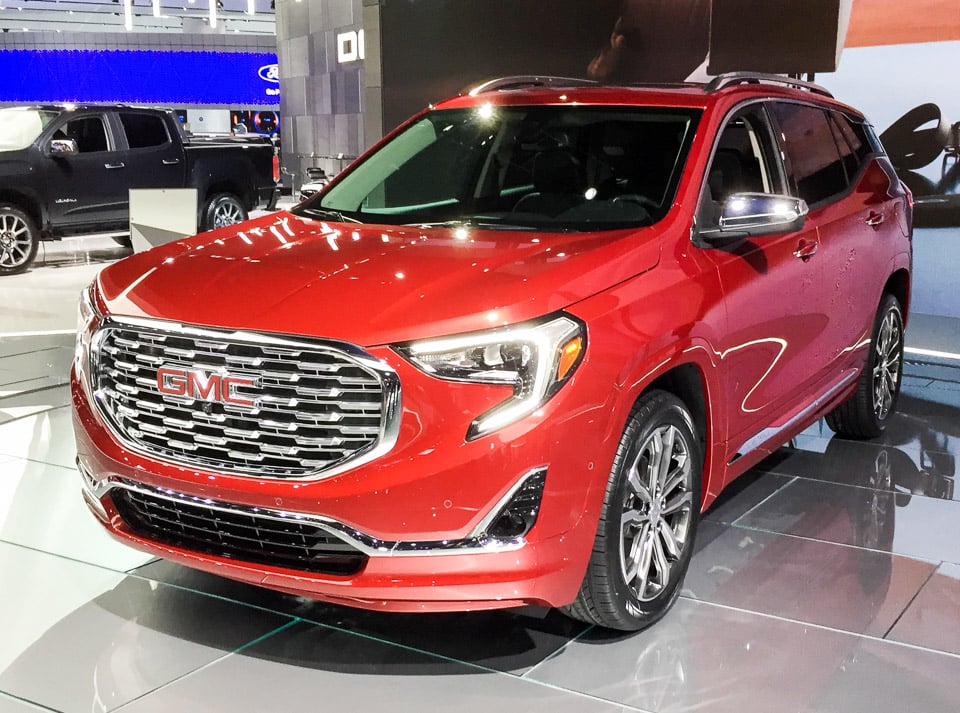 GMC was so excited to reveal the newest generation of their Terrain compact crossover, that they couldn't even wait for NAIAS, as the big reveal came Sunday night before the show opened. With the sheet pulled off, a completely new-looking crossover was showcased, including a new chrome grille. It clearly looks bigger than the previous model, which had become quite dated. Also, Helen Emsley, GMC's Global Design chief made it clear that this new Terrain will clearly compete in the growing compact crossover segment. The previous generation Terrain, lacked enough definition about what segment is was attracting.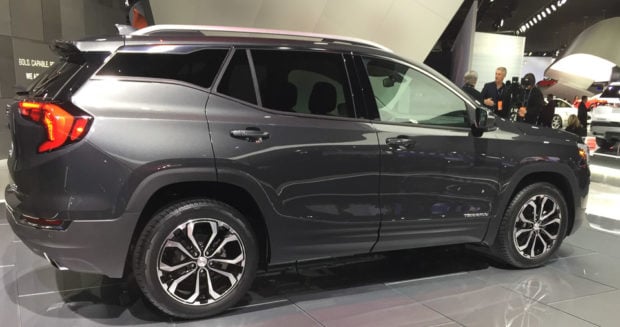 The looks of the new Terrain are stunning, bold and aggressive. The floating roofline of the second-generation Terrain indicates a new direction in design for GMC and this new D2XX platform, which it shares with the also unveiled and newly redesigned 2018 Chevy Equinox. The Denali trim, the most popular trim/option for GMC, will feature 19-inch aluminum wheels and LED headlights. The Denali trim is by far the most attractive and most boldly styled.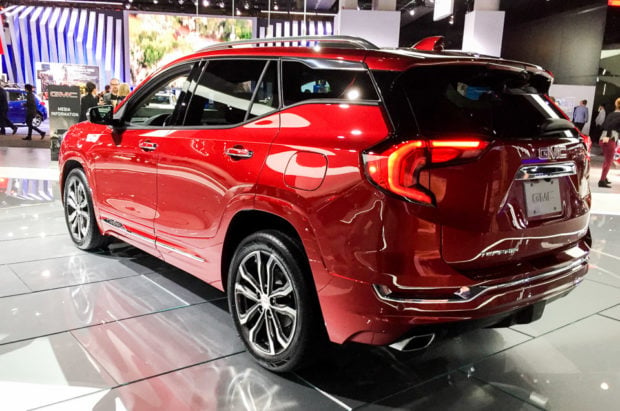 Perhaps of most interest is the announcement of three different turbocharged engines for the Terrain. The 2018 crossover will have three different 4-cylinder powerplants, including a 1.5-liter, a 2.0-liter, and an intriguing 1.6-liter turbo. Both AWD and FWD will be available along with trailering options and a traction control mode for off road capability.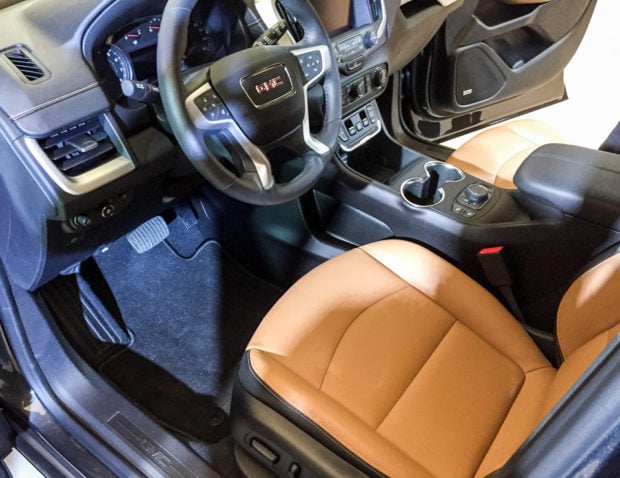 Inside the Terrain is one of the most buzzed about design decisions of the entire auto show. Replacing a standard transmission shifter is a horizontal panel for controlling the new 9-speed automatic gearbox. The Electronic Precision Shift is located just below the touchscreen and features an unconventional push-button gear selection. To shift into drive or reverse, there's actually a trigger that is pulled instead of push. The unusual location of this transmission left many questioning the placement. It will undoubtedly leave some consumers confused, but it does free up more storage in the center console area.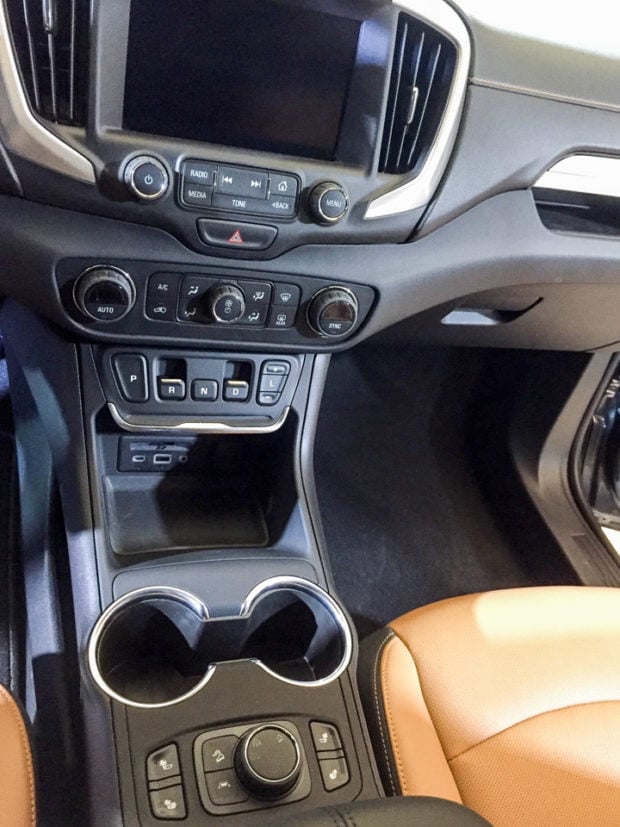 The new Terrain weighs nearly 200 less than the previous generation, so there's an expected gain in fuel economy, especially with the diesel engine. There will be four trim levels including SL, SLE, SLT and Denali. It is expected to go on sale in the summer of 2017. Pricing for the crossover is not currently available.