2018 Toyota Camry Brings the Style
naias 2017 | toyota | toyota camry | January 11, 2017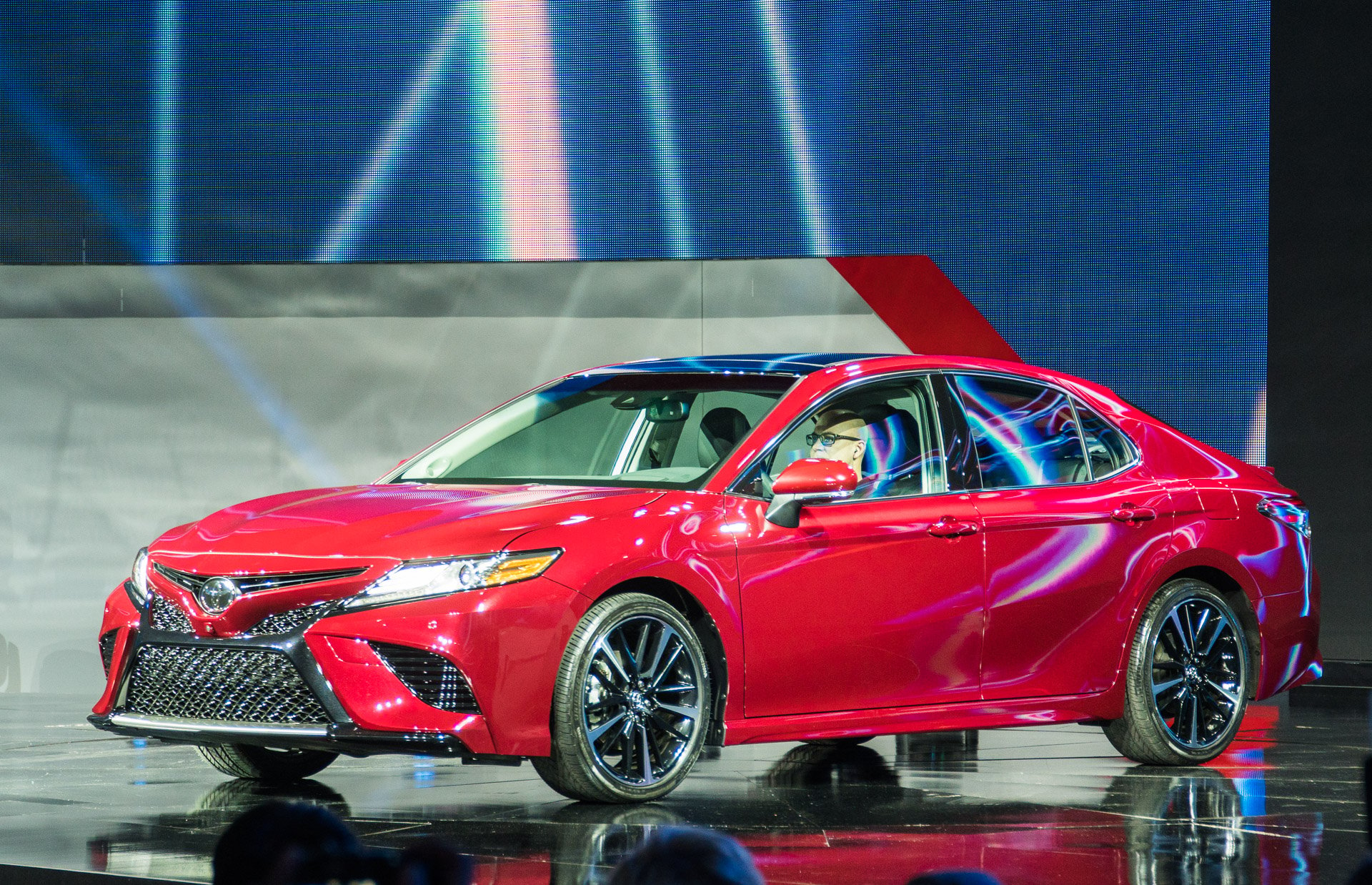 There were plenty of cars on display at this week's NAIAS show in Detroit, but perhaps none more anticipated than the newly redesigned 2018 Toyota Camry. Seriously, the reveal of the car was possibly the well-attended event of the entire show. I guess it only makes sense, given the fact that the Camry has been one of Amerca's best selling cars for years.
While you might think Toyota would play it safe with their top seller, you'd be wrong, and for that I give them major props. Sensing the seismic shift from sedans to crossovers and SUVs the company clearly is feeling the imperative to inject some much needed "oomph" into what has long been thought of as a pretty middle-of-the-road vehicle.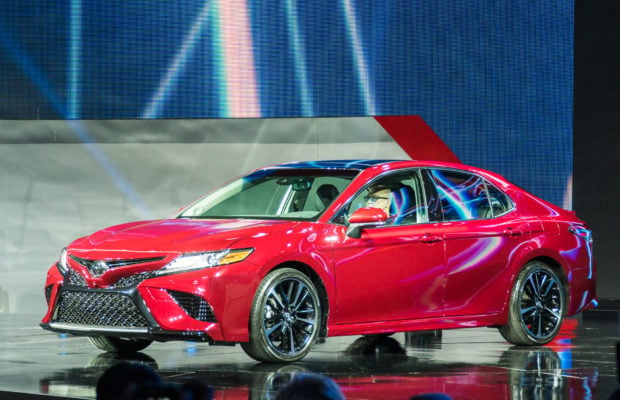 As you can see from the images here, Toyota didn't disappoint. The new Camry has far more curb appeal and panache than any of its predecessors. It looks especially sweet in its sporty and aggressive SE and XSE packaging – shown here in candy apple red, with a bold and downright angry looking front grille, 19″ black alloy wheels, and aero bits.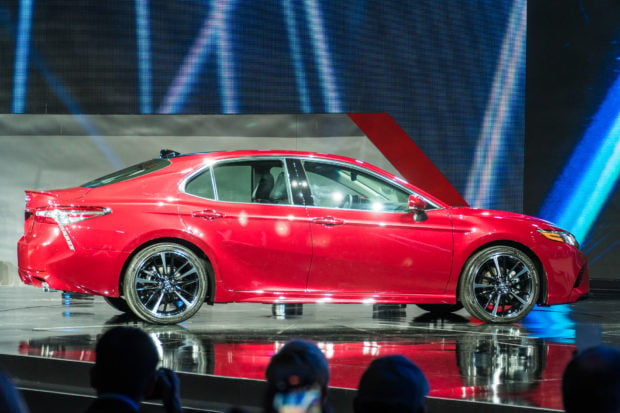 Riding on the new TNGA (Toyota New Global Architecture) and GA-K platform, the 2018 Camry is expected to have a much stiffer chassis and overall better handling and road feel than the current generation models. With 2 inches of extra wheelbase, and a lower roof and hood, its overall look is more athletic than before. That longer wheelbase should help with handling too.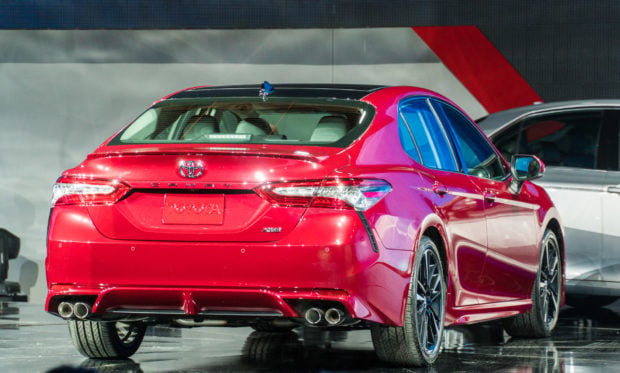 Pretty much every single component has been changed, so this isn't just a cosmetic redesign. There's a new 3.5-liter D4-S fuel-injected V6, as well as a new 2.5-liter inline-4 engine with a new 8-speed automatic transmission, and a new hybrid drive system, with a CVT that can simulate shift points in Sport mode. We don't have any performance or fuel economy specs yet, but I'd anticipate improvements across the board.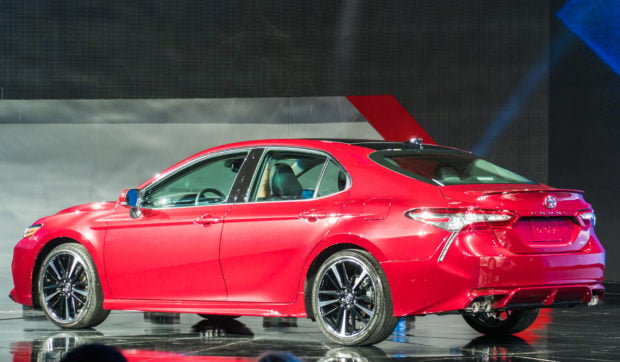 For those looking for a more conservative and sophisticated look, there's the LE and XLE, which has a strikingly different, yet just as appealing new look as sport versions. This was a really smart move on Toyota's part – as I think this design will appeal more to its current customer base, while the sport packaging will potentially bring a new customer in the door, with its muscular and manly design elements.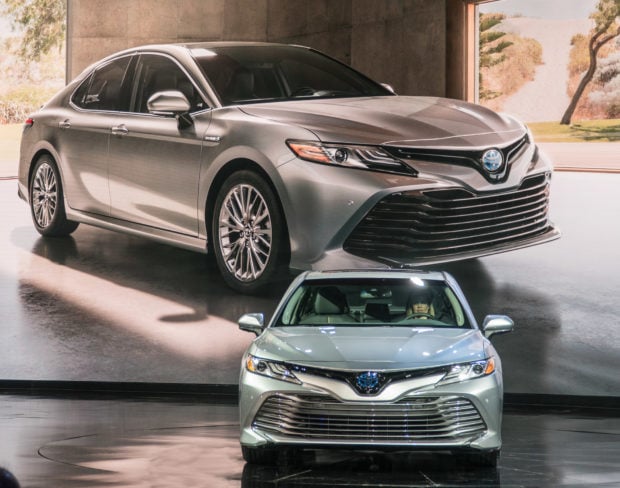 For those looking for something even more special, Toyota will be offering a special two-tone edition of the sport model, with a black roof that really sets it apart from other cars on the road. While white cars aren't usually my thing, this black and white combo with the red sport interior looks pretty awesome.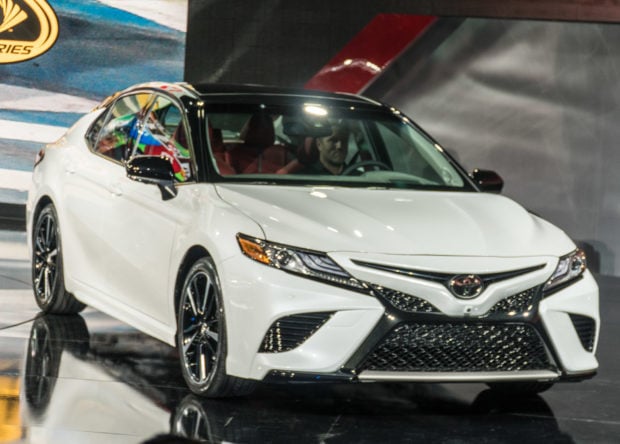 The interior is definitely more modern and open feeling, with soft touch surfaces everywhere, and a decidedly more dynamic, driver-focused approach than previous Camrys.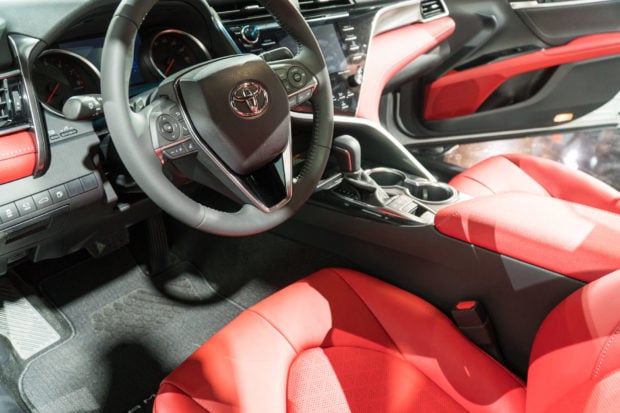 I'm pretty excited to see Toyota take some risks with the redesign of the Camry, and if its new driving dynamics live up to the looks, the 2018 Camry could end up becoming one of my favorite mid-size sedans.